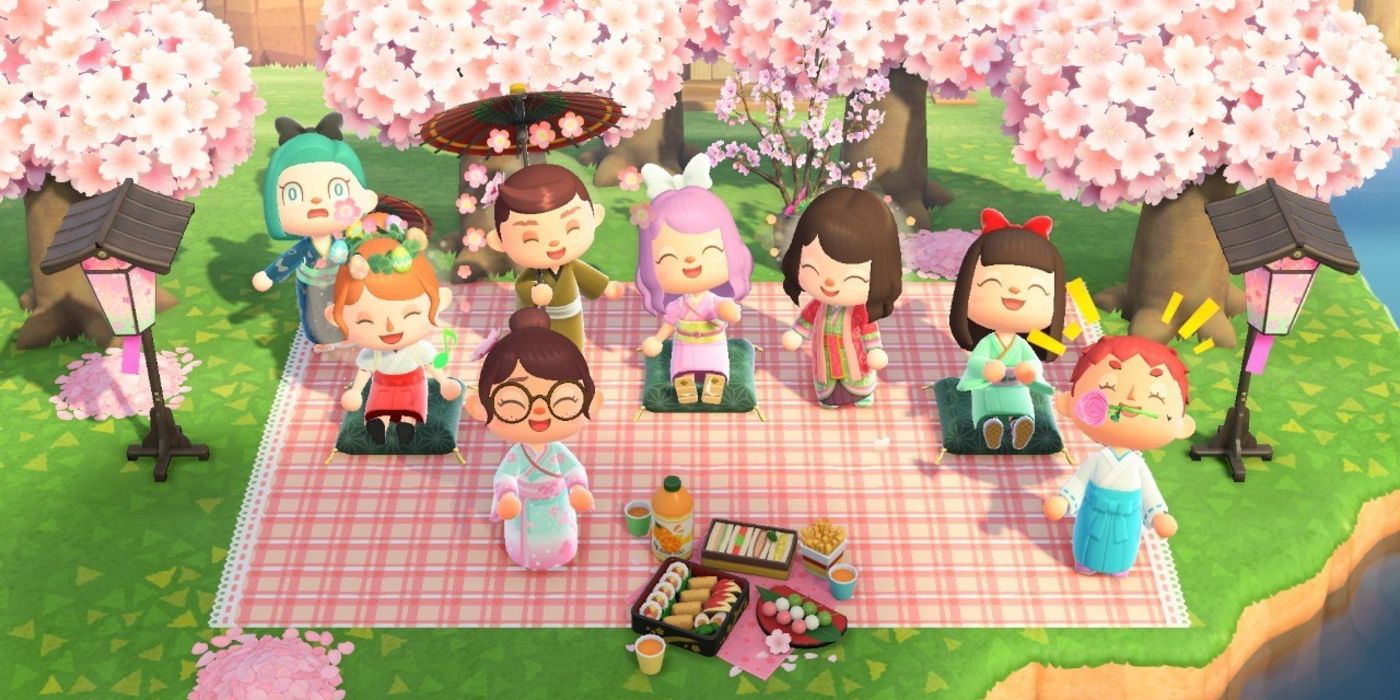 Animal Crossing: New Horizons will celebrate the Japanese holiday Setsubun and other events from around the world with new items and costumes via the Nook Shopping app and the Able Sisters.
The Japanese Animal Crossing series has always kept its roots by celebrating holidays and events in Japan, as well as keeping an array of traditional Japanese furniture in the catalog. In the past, some of these events have been exclusive to Animal Crossing: New Horizons players in Japan. For example, New Leaf used to celebrate Tanabata exclusively with Japanese versions of the game, but this year Animal Crossing brought festive Tanabata bamboo trees to New Horizons. It looks like the same will happen with the Japanese holiday Setsubun in the Animal Crossing universe.
RELATED: Animal Crossing: 10 References To Japanese Culture You Never Noticed
Setsubun is a traditional Japanese festival also sometimes referred to as the Bean-Throwing Ceremony because its ritual typically sees people throwing roasted soybeans out of their front doors, or family members throwing the beans at others wearing demon or ogre masks. This is done to symbolically purify households of bad luck and bring good luck while saying goodbye to winter. Other times, people will visit shrines or temples to perform this ritual called mamemaki with traditional music. In Animal Crossing: New Leaf, this holiday was called Bean Day.
So far, Animal Crossing has only announced two items that will go along with the Setsubun festival: a Bean-Tossing Kit that will be available via the Nook Shopping app, and an Ogre costume that will appear in the Able Sisters' shop starting February 1. But the holiday will likely have a strong semblance to New Leaf's version, where villagers walk around throwing beans throughout the day.
Also in New Leaf, Timmy and Tommy would sell Good-Luck Rolls along with Beans for 800 bells, and if players walked up to a villager wearing an Ogre mask (or oni mask, in Japan), the villager would perform mamemaki and throw beans at them. It's unclear if the Rolls will be available in Animal Crossing: New Horizons, but based on Nintendo's announcement, it looks beans can be used like tools and thrown at other players. Bean Day traditionally occurs on February 3, but the real-world Setsubun will take place on February 2 this year.
Animal Crossing: New Horizons will also see the Festivale update on January 28. The event itself will take place on February 15, acting as Animal Crossing's version of Mardi Gras.
Animal Crossing: New Horizons is out now, exclusively for the Nintendo Switch.
MORE: Animal Crossing: New Horizons x ColourPop Full Collection and Price List Unveiled