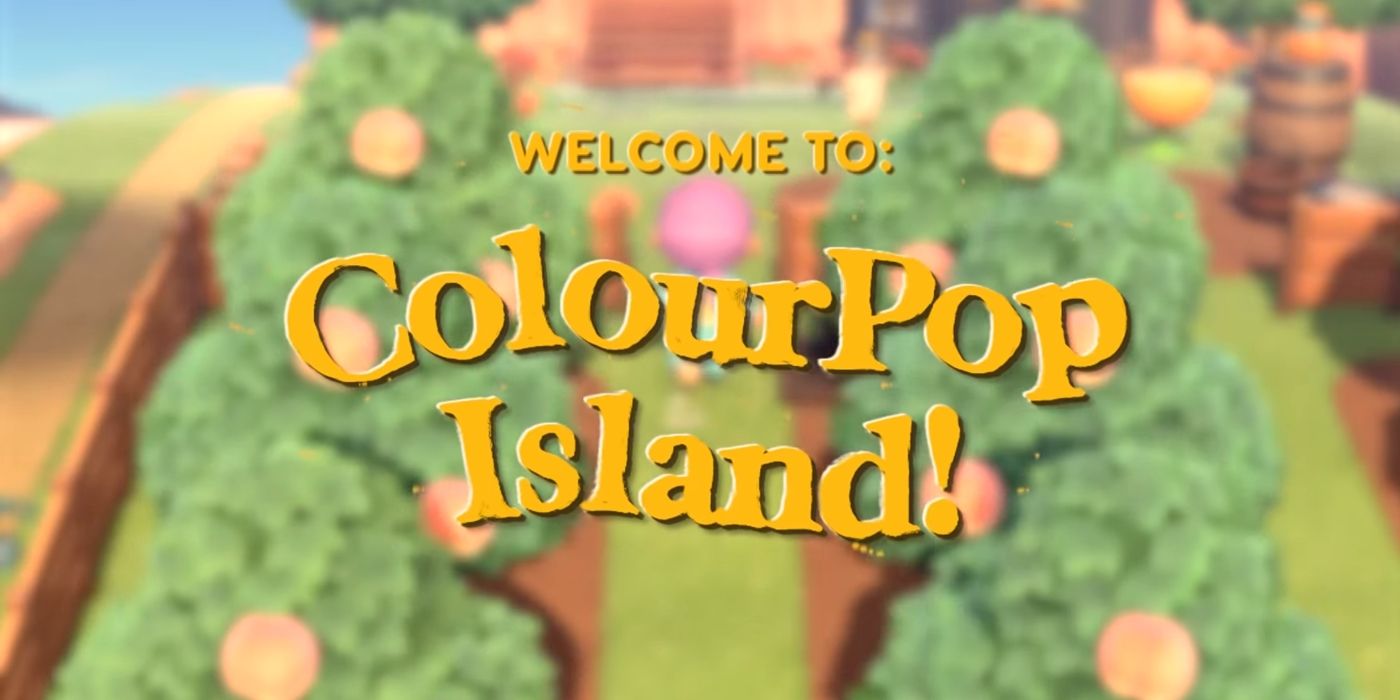 It has only been a couple of weeks since lifestyle brand ColourPop Cosmetics confirmed to the public that it has been working with Nintendo's popular Switch game, Animal Crossing: New Horizons. And now, fans do not have to wait any longer as ColourPop has recently shared the official launch date of the full Animal Crossing: New Horizons make-up collection, complete with prices for each item.
There is no doubt of the popularity of ACNH villagers, ever since they were reintroduced to players when the game was first launched in March 2020. And even though fans seem to enjoy ranking their favorite villagers and pitting them against other players' choices, they are most likely very excited that some of the most iconic Animal Crossing special characters will be translated into unique cosmetic products.
RELATED: Animal Crossing: New Horizons Player Turns Island Into Ikea Store
Releasing on January 28, 2021, at 10:00AM PST, the ColourPop x Animal Crossing: New Horizons collection will feature a total of 11 products. These include four eyeshadow palettes, two pressed powder blushes, three lip tint sets, a single eyeshadow pot, and another single glitter shadow product. Though customers can purchase these products individually, hardcore fans can also purchase the whole set once the collection comes out.
The four eyeshadow palettes cost $12 USD each, but come with four different pans of eyeshadow colors. The product packaging is inspired by the ever-popular canine secretary Isabelle, Tom Nook and the Nooklings, the Able Sisters, and the owl siblings Blathers & Celeste. Also priced at $12 USD, the two pressed powder blushes are named after the game's popular activity of tending to flowers. Fans of the game's Cosmos and Windflowers will likely enjoy the embossed designs on the blush products.
ColourPop's three lip tint sets in the collection also have the price tag of $12 USD. This time, the brand featured the six popular ACNH fruits that players can grow on their island on the products' packaging. As for the single items, the Super Shock eyeshadow pot named "Balloon Pop" is priced at $7 USD, while players will have to shell out $10USD for the "Bellionaire" glitter pot. If fans are lucky enough to purchase the whole set, the full collection will come up to $125 USD.
With only a few day until the launch, Animal Crossing fans should prepare their wallets as most ColourPop collabs tend to sell out minutes after their release. However, with no in-game event officially announced in the near future, even with rumors of an Animal Crossing: New Horizons Valentine's Day special circulating online, fans will have to settle for these collaborations and online content to get their New Horizons fix.
Animal Crossing: New Horizons is available now on the Nintendo Switch.
MORE: Celebrate 'National Squirrel Appreciation Day' With These Animal Crossing: New Horizons Squirrels
Source: ColourPop Official Instagram