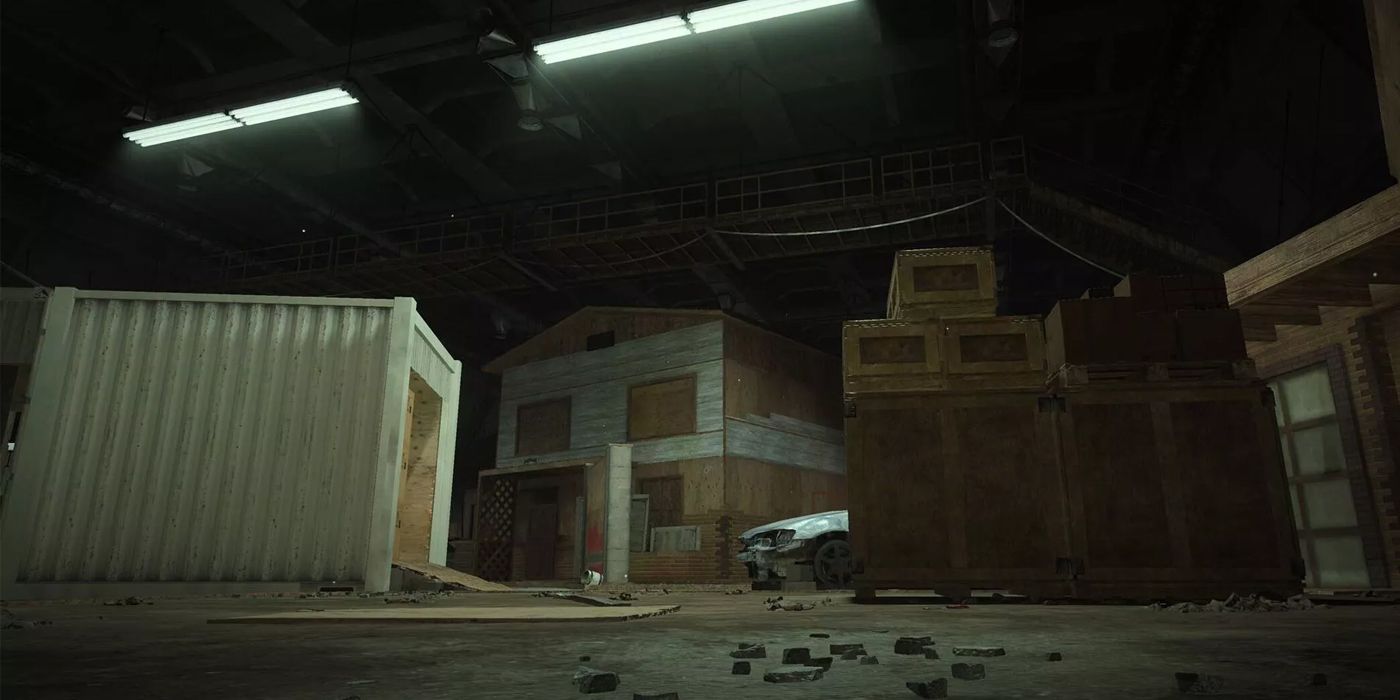 In a game like Call of Duty: Warzone, it is vital for the Gulag to be a fair fight for both sides. As an opportunity to battle for a second life, the randomized spawns and gear set expectations for a balanced and fair fight. While traditional maps meet this need, many Call of Duty: Warzone fans are starting to believe the Nuketown Gulag may be unfair in its map design.
New content from the Call of Duty: Black Ops Cold War integration and Rebirth Island update has not been completely accepted by the community. Weapons have been deemed overpowered, attachments refuse to work, and other bugs frustrate Call of Duty: Warzone fans. While some of these can be ignored, the absence of the Verdansk showers Gulag has many players skeptical of its Nuketown replacement.
RELATED: Warzone: Best Team Strategies In Battle Royale
It was clear from the start that Call of Duty: Modern Warfare's Gulag showers were designed to be symmetrical. Players had the same angles on each side, the same loadout, and the same objective. With the Nuketown variant, fans are starting to examine the map and have discovered that one side may be favored due to an environmental prop.
On the left side of the map, players have access to a metal car for cover, but the right side is stuck with wooden walls. With guns that feature bullet penetration, this gives the left side an advantage as they can gun down the wooden blockades and eliminate their enemy without worrying about a similar effect.
Reddit user SamirDando says almost half their deaths are from someone hiding behind the metal car. Fans are calling for the developers to remove the car and change the plywood blockades into concrete as a balancing factor. With the current Call of Duty: Warzone Gulag design, the left side does seem to gain a benefit that goes against the spirit of Gulag play.
Further examination brings more points into contention. One fan notes that even with the car spawn, the left side player gets two clear lanes to see, while the right side is stuck with one main middle lane. By shifting props around, the Nuketown Gulag could become a more balanced encounter.
Other Call of Duty: Warzone fans believe that these complaints are unwarranted. From using grenades to navigating the map, players can easily bypass campers and gain a cover advantage. They argue the game itself should not change, but rather players' perceptions of how the Gulag should be handled.
Call of Duty: Warzone is available on PC, PS4, PS5, Xbox One, and Xbox Series X/S.