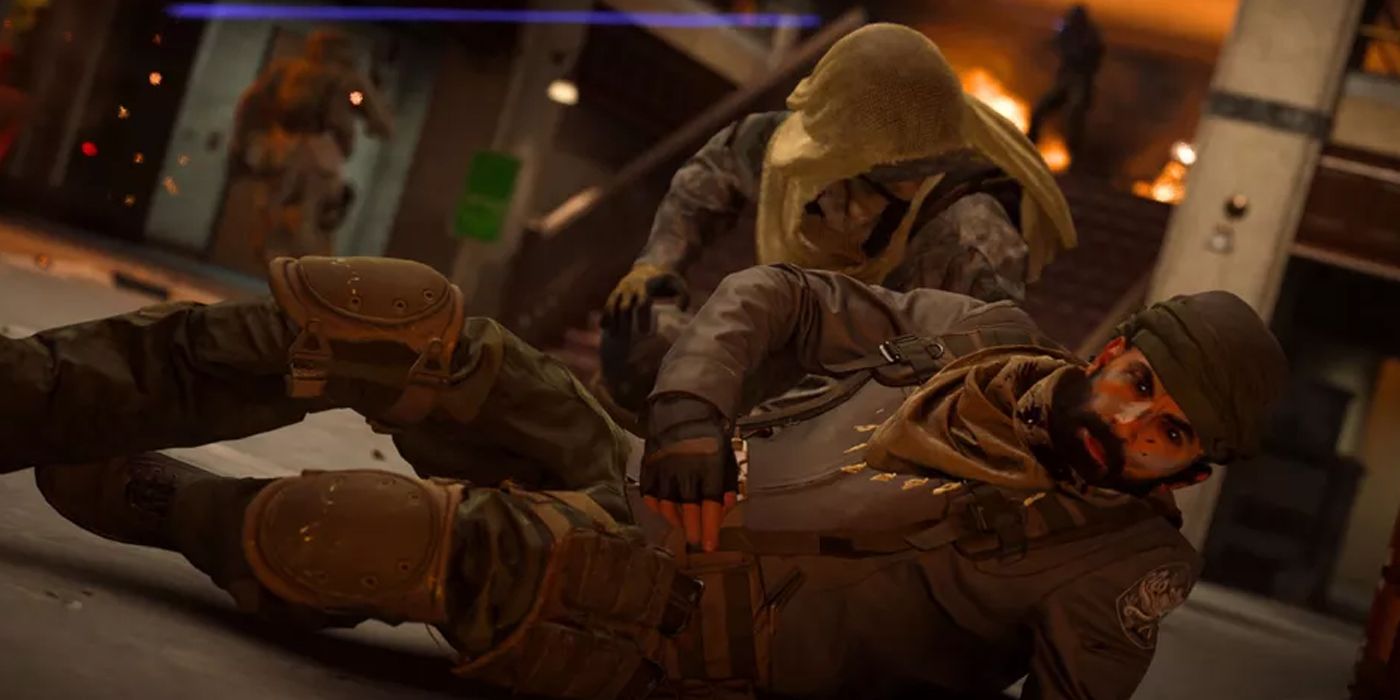 The Call of Duty: Warzone community has been discussing instances of cheating in both casual and competitive sessions. While Call of Duty: Warzone has long been battling aim-bots and hackers, now the same problems are making an appearance in tournament play. With money on the line, players consider the use of these cheats unfair and participation in tournaments a waste of time.
In a recent tournament hosted by Twitch, several trio squads competing with some of the biggest names in Warzone attending. In the final day, several high-profile participants have accused one of the players of using an aim-bot. If that is not bad enough, the tournament had $250k on the line, making this a very high-cost event.
RELATED: Call of Duty: Warzone Spray Makes Player Disappear
The accusations revolve around a clip captured during Metzy's stream. The Call of Duty: Warzone streamer is seen jumping out of a window and gunning down several enemies from a rooftop point of view. While Metzy does play Call of Duty: Warzone using a controller, there is a snappy nature to his aiming that has the community investigating deeper. Among the many accusing Metzy of cheating, Thomas "Tommey" Trewren has taken a personal interest in the mess. This professional Warzone player is a member of 100 Thieves and has recently appeared in several cheating accusation cases across Call of Duty.
After the accusations were made, the broadcast was brought to a complete standstill. Call of Duty: Warzone officials deliberated for almost an hour as they investigated Metzy's performance in the round. During the stream, Metzy read a message that he received from Twitch that determined that his gameplay was unnatural beyond a reasonable doubt.
The result of their decision was to ban Metzy and his team from the event. While it is unknown if the ban is permanent, Call of Duty: Warzone's developers have yet to place any punishments thus far. Twitch Rivals commented on Twitter that it takes player conduct seriously and will investigate all allegations of cheating.
Later that night, Metzy denied any wrongdoing and opened up his computer for searching. Tommey joined the stream and searched through his computer live for any evidence of hacks through a remote access program. Now, Tommey is apologizing for his accusations, signaling that Metzy did not cheat, from what he could tell. As a way of asking for forgiveness, Tommey has offered Metzy all his earnings from the tournament for compensation.
This entire situation brings several questions into the fray as players are now wondering about Twitch's decision to disqualify Metzy. Without any authentic Call of Duty: Warzone anti-cheat measures, there is no good system for dealing with similar situations in competitive Warzone environments.
Call of Duty: Warzone is available on PC, PS4, PS5, Xbox One, and Xbox Series X/S.
MORE: Warzone: Best Team Strategies In Battle Royale
Source: Metzy via Twitch