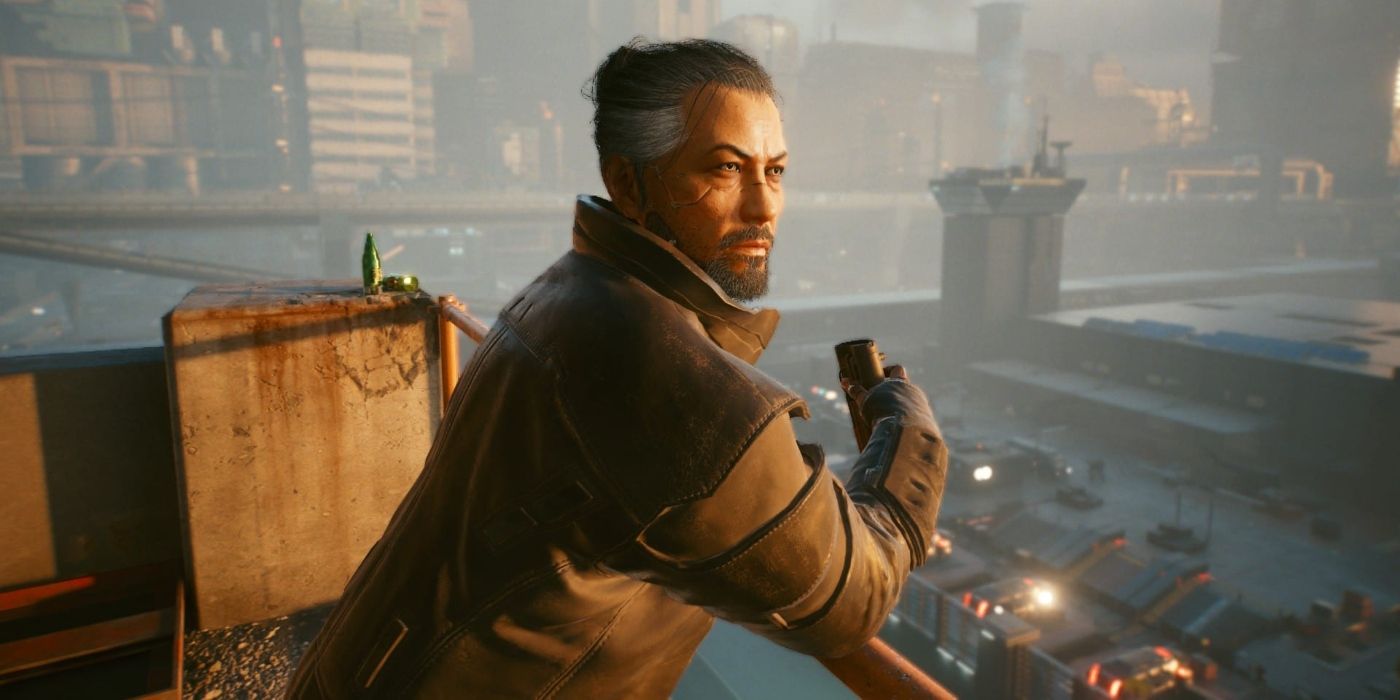 Releasing in early December, Cyberpunk 2077 has quickly become one of the most controversial launches in recent history, with its last-generation console ports being labeled unplayable and the general game being riddled with bugs. Its most recent update for the game, Version 1.1, was the latest in the lineup of backlash-inducing moves made by CD Projekt Red, adding a potentially game-breaking bug to the title that could completely derail an entire playthrough.
For those who haven't seen the bug, it occurs after one of the title's main quest givers, Goro Takemura, calls V to close the "Down on the Street" story mission. For some players, the NPC never actually says anything on the call, meaning the quest can never be closed. It seems the bug has now been officially acknowledged by CD Projekt Red, who has offered a workaround to those who encounter it while the team works on putting together a more permanent solution.
RELATED: CD Projekt Red Hit With Second Class-Action Lawsuit Over Cyberpunk 2077
According to the studio's support site, players struggling should reload a save prior to entering Wakako Okada's office with Takemura. Upon leaving, he will look to start a conversation with V, which CD Projekt claims you should finish as soon as you leave the office. When the conversation concludes and the questline updates, they should then skip forward 23 hours using the wait function and see if the holocall triggers and Takemura begins talking. The only issue with this solution is that it requires players to have a save file prior to the final moments of the Down on the Street mission, which won't be the case for some.
Fans of the game on Reddit have also come up with their own temporary fixes to the problem, with one claiming they managed to reset Takemura by ringing Judy and staying on the phone with her until Takemura is meant to call. After finishing their call with Judy, they completed another side job, waited 24 hours, and then Takemura called with his actual dialogue. Another fan had their own method of completing the reset, telling Reddit they answered the call with the quest giver before driving to an unknown location with an unknown quest. Arriving at the locale hung Takemura up as Regina called to give the player a briefing. They then did a few side-missions before saving the game and reloading it, which prompted Takemura to call with dialogue.
Of course, neither are tried and tested methods, but fans struggling could always try them out if CD Projekt's new strategy doesn't work or isn't currently possible due to their saved data. Regardless, it seems the developer is aware of the issue and is working to resolve it through Cyberpunk 2077's next major patch.
Cyberpunk 2077 is out now on PC, PlayStation 4, Stadia, and Xbox One, with PlayStation 5 and Xbox Series X versions slated to launch later this year.
MORE: Cyberpunk 2077 Patch 1.10 Out Now, Here's What it Does
Source: Reddit – therealkehaz, Reddit – symtryx