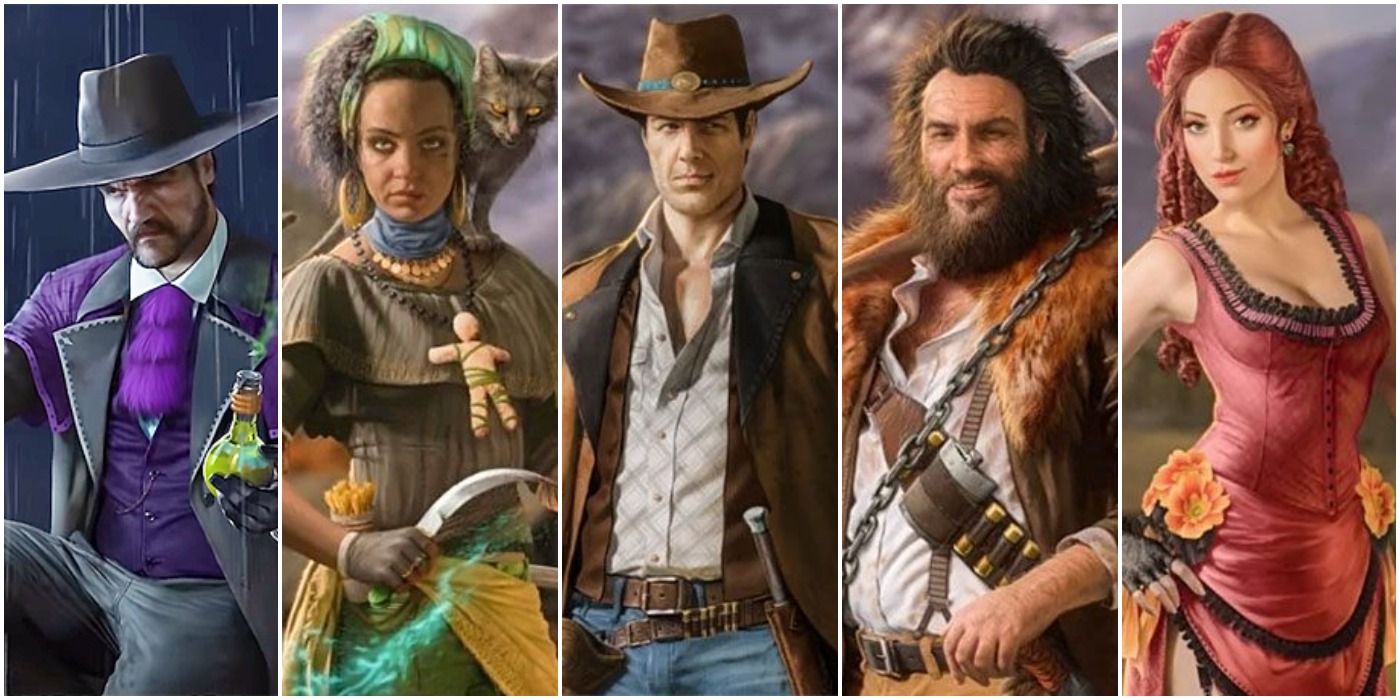 2020 felt like a month of Sundays for many people and as a result, they may have missed Desperados 3 releasing. The first game in the Desperados franchise since 2006, it's a wild western tactical stealth game that is an absolute joy to play through. With Bounty Mode and the ability to make custom maps added recently, more players than ever before are giving it a try.
RELATED: 10 Games You May Have Missed in 2020
While a few fan-favorite characters of the franchise like Hawkeye, Sam, and Sanchez didn't make the final game, two new characters have joined the fray in this newest title. Each of the five characters only unlocks after a certain mission and they all have a wide variety of abilities that give the gameplay serious variety.
10

John Cooper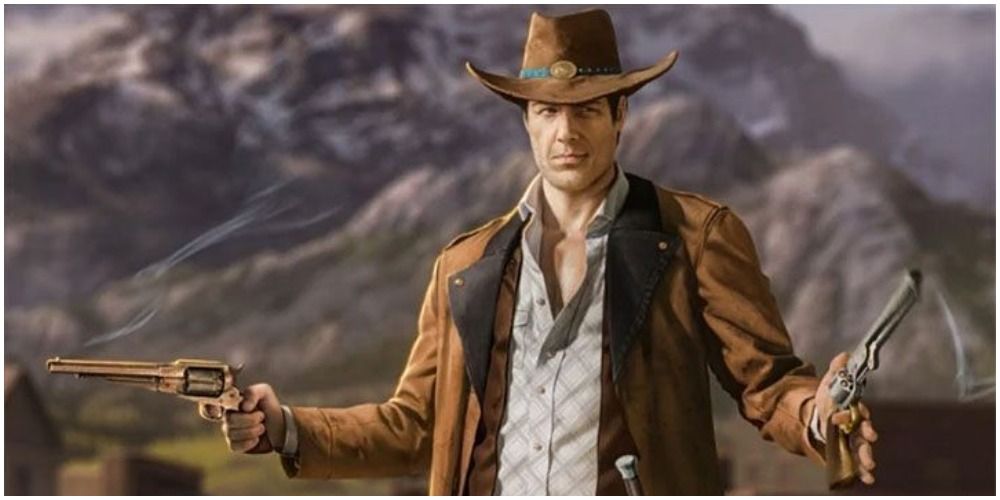 Anyone who has played games in the Desperados franchise knows John Cooper. He's the protagonist of the series and has been in every title to date. Players start out as John in the tutorial for the game: Once Upon a Time.
9

Cooper's Best Abilities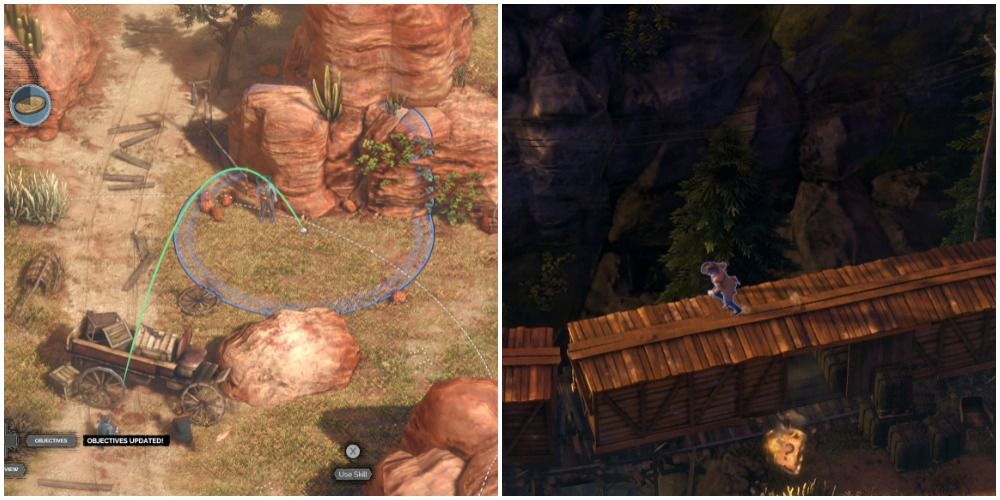 It's simple and straightforward but Knife Throw is one of Cooper's best abilities. It allows him to attack from a distance and is strong enough to kill enemies quickly. Its only drawback is that it's loud and can attract other enemies to the area.
Players can also use Coin Toss as an amazing way to lure enemies into specific areas. It has limitations, but getting guards away from doors or getting clueless enemies to fall right into a trap is incredibly useful. Toss a coin to your — wait, wrong game!
8

Doc McCoy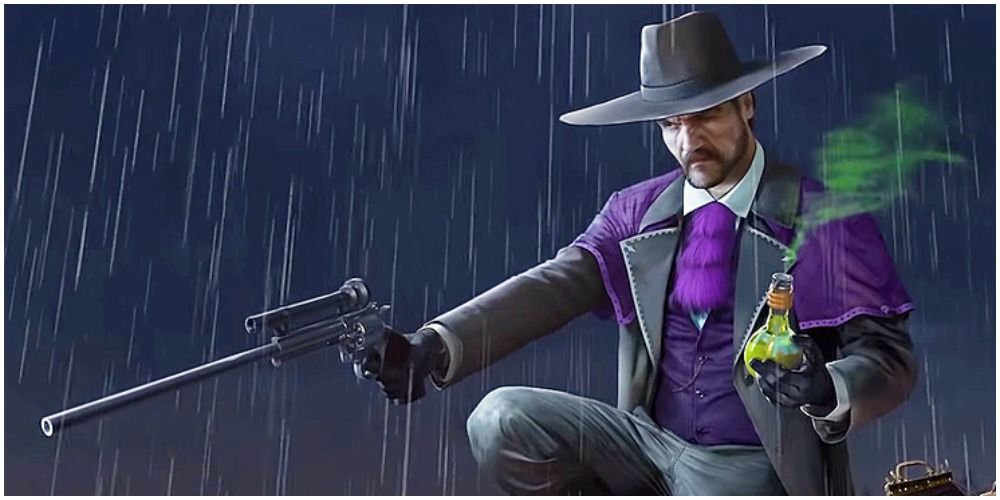 The Hippocratic Oath doesn't mean all doctors have to be healing people all the time.  He studied medicine in England but came to the New World in search of adventure. Players will be able to use Doc early on as he becomes available during the Running Late on Payday mission.
7

McCoy's Best Abilities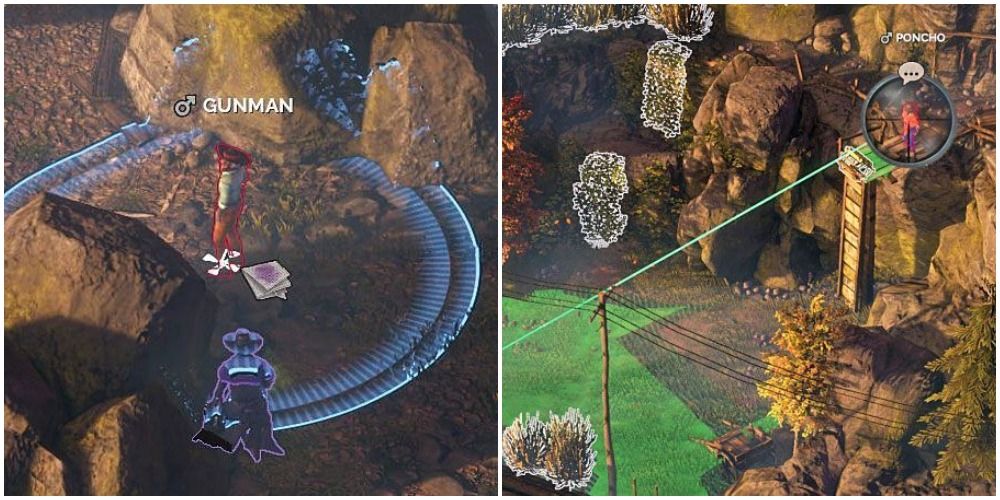 One of Doc McCoy's best abilities is by far the Swamp Gas Vial. It has an incredibly large range and allows players to stun large groups of enemies. Players can use it to go full pacifist mode and not even have to kill enemies, simply slipping past them.
RELATED: 10 Best Video Games To Play If You Love Westerns & Cowboys
His gun, the Colt Buntline Special, is likely his second-best asset for taking down enemies. It has an incredibly long range and can help take down snipers and anyone else that has the high ground where no one else on the team can reach.
6

Hector Mendoza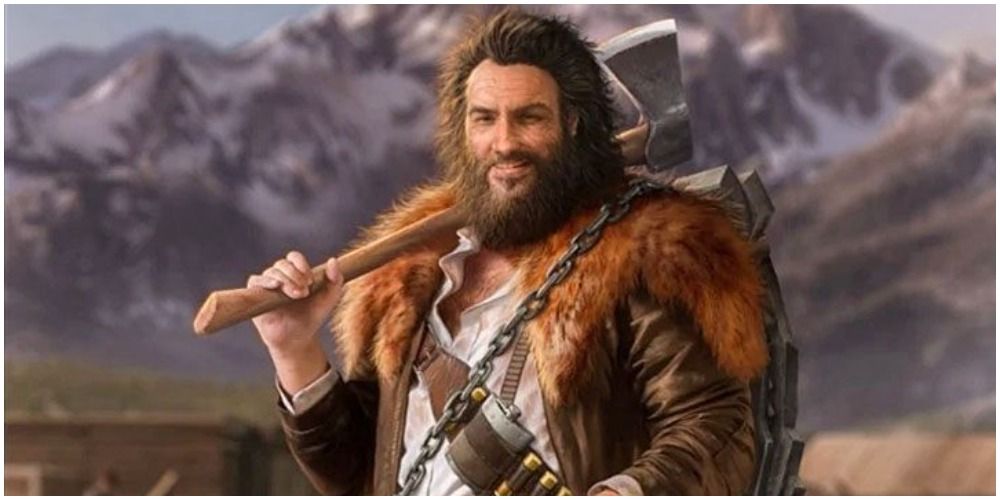 Hector Mendoza is one of the new characters to join the fray in Desperados 3. He wasn't always a good guy, but a meeting with John Cooper changed the course of his life forever. Players can see what Hector has to offer at the start of the Troublemakers in Flagstone mission.
5

Mendoza's Best Abilities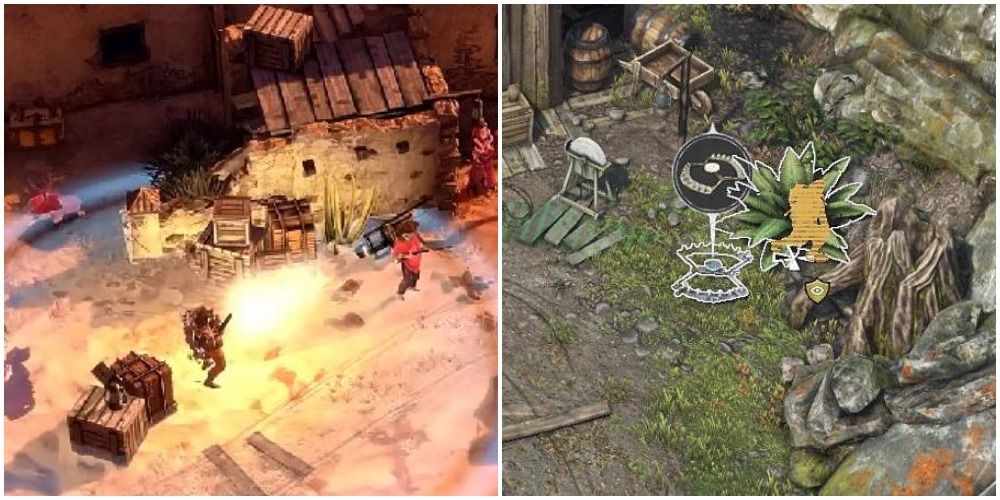 Mendoza's abilities synchronize with each other incredibly well especially Whistle and Bear Trap. Bear Trap kills enemies immediately once they are trapped in its clutches, though players have to make sure to pick it up after they use it — he only has one.
Whistle will bring any enemies towards the sound, so crafty players will make sure they braw their enemies right into where the Bear Trap lays in wait. It's also worth noting that Mendoza's Axe is the only weapon that can kill Long Coats so keep it in mind.
4

Kate O'Hara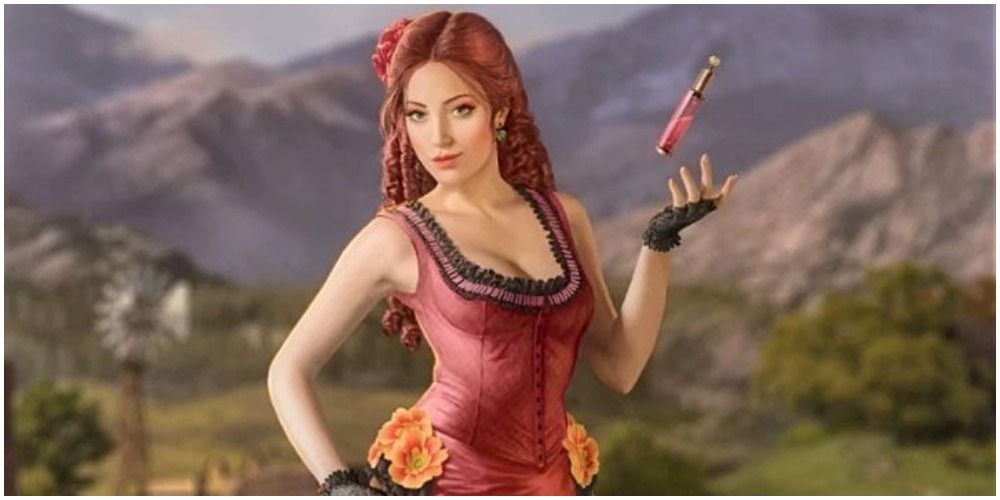 A series staple, Kate O'Hara grew up on a ranch with her Uncle in Colorado. When she met John Cooper years ago, her life turned upsidedown forever. Anyone that thinks she's only a pretty face will find themselves sore and surprised. She becomes available at the start of the Until Death Do Us Part mission.
3

Kate's Best Abilities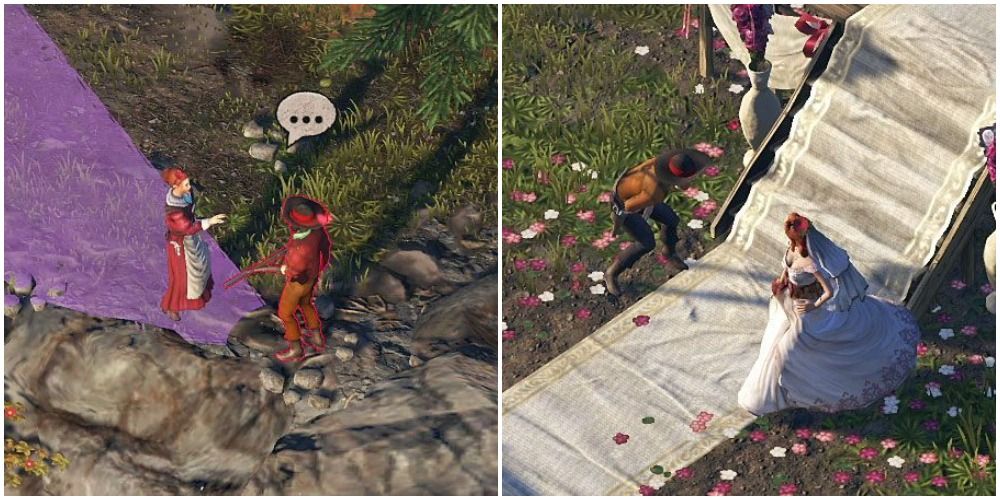 Who doesn't love a good flirt? Kate is literally the best of the best in this regard. She literally has the ability Flirt which can be used to help draw enemies away to secluded areas where they can then be taken out. It's likely the most powerful distraction ability in the game.
RELATED: Top 10 Indie Games That Require A Lot Of Stealth
Still, Kate can't flirt without putting on a Disguise. It may be the most powerful ability in the game as it makes her practically invisible as they can walk in front of all but two kinds of enemies without any issues. In a game about stealth, it's hard to ignore this ability.
2

Isabelle Moreau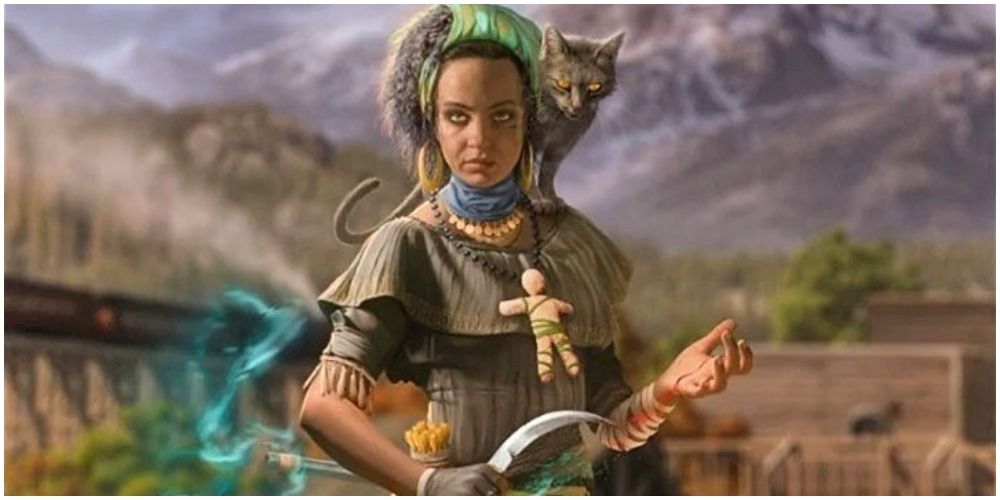 A master of voodoo, Isabelle Moreau was born and raised in New Orleans. She's one of the newer additions to the game and has a lot of fun mechanics with her voodoo to explore. She becomes available at the start of the Louisiana Voodoo mission.
1

Isabelle's Best Abilities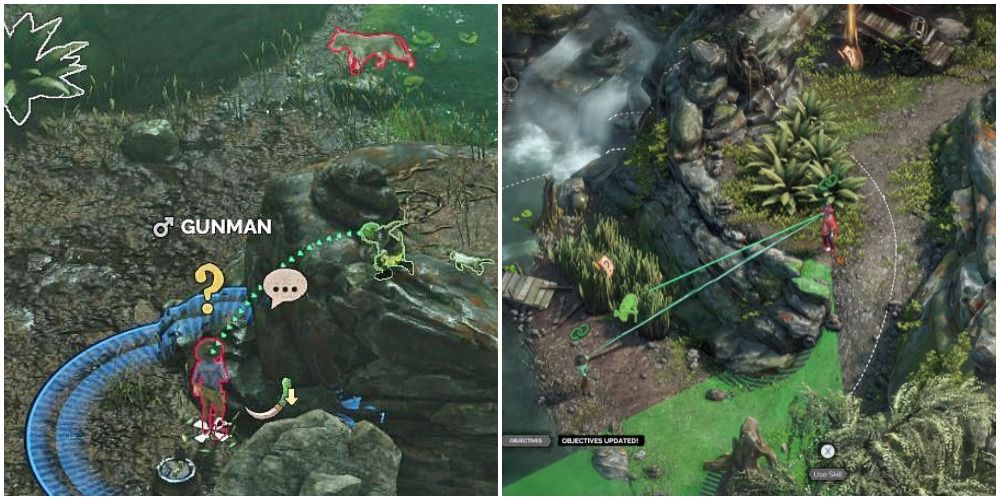 Isabelle can literally use mind control and doesn't need a fancy ray gun to do it either! Mind Control has a limited range but is incredibly powerful in the right hands. It's the ultimate way to get enemies out of the way.
Isabelle can also use her voodoo to literally connect two people's souls together. Connect is quite potent for players with a bit of creativity — taking out two enemies while only having to kill one is incredibly satisfying.
NEXT: The 10 Best Western Games Ever Made (According To Metacritic)