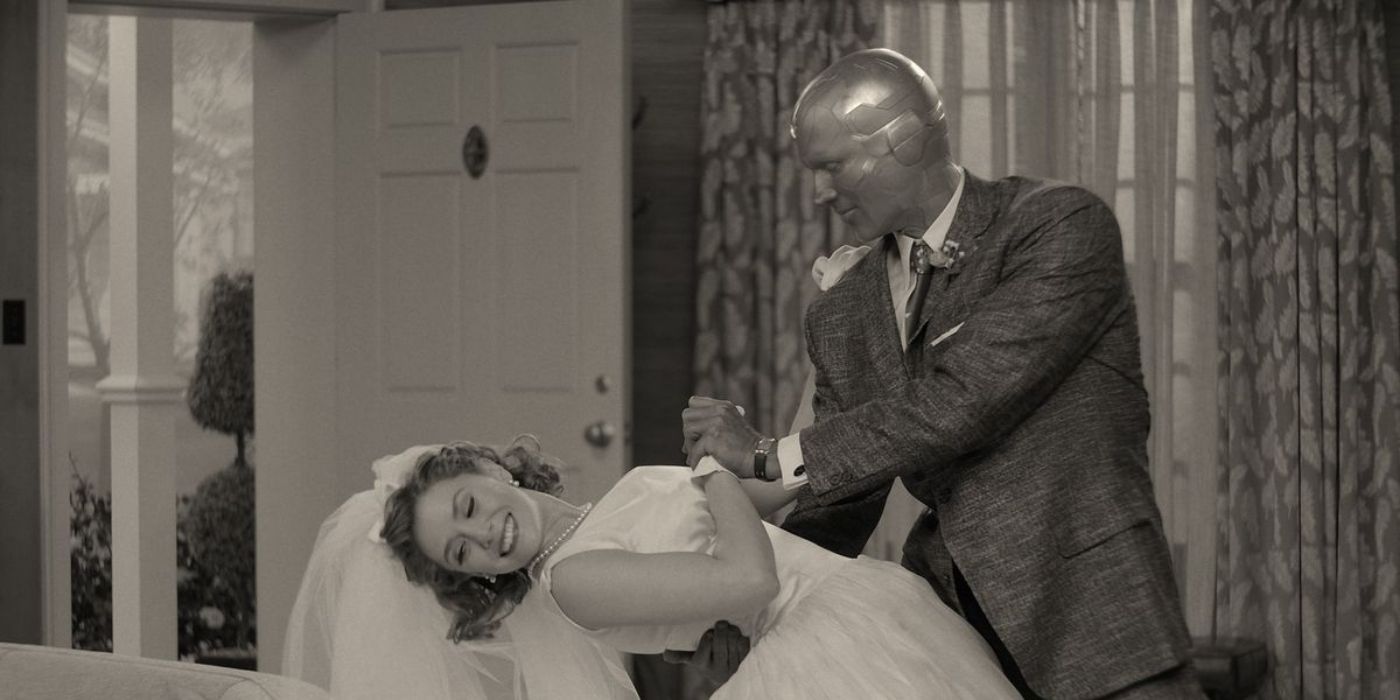 The following contains spoilers for the first three episodes of Marvel's WandaVision on Disney Plus.
WandaVision star Elizabeth Olsen has teased a twist in the fourth episode of the Disney Plus series. The first three episodes of WandaVision have set up the show's mystery while following a similar format, Wanda and Vision in classic sitcoms through the years, in each episode. However, the actress promises a "perspective swap" in the upcoming fourth episode.
Speaking to the press, Elizabeth Olsen said of the show, "In WandaVision, you don't know who the villain is or if there is a villain, so I think the real drama and tension is the constant tug and pull between the sitcom universe and the Marvel universe – and what was fun… what was really fun was uncovering how much we peel back in every episode. If you watch the characters, you start to sense how much they know or are aware of things – or how much they are not aware." She went on to explain why audiences and press have been kept in the dark about what's coming; "I think the reason why they show the press the first episodes is because Episode 4 is quite a shift. It's a really fun perspective swap and I think a lot gets understood at that moment."
RELATED: WandaVision: Episode 3 Easter Eggs
Each episode of WandaVision so far has been set in the sitcom universe, moving through different years resembling classic sitcoms. The first episode, filmed in black and white, called back to early sitcoms like The Dick Van Dyke Show, using a couch resembling the iconic couch from that show. The second episode referenced the well-loved show Bewitched including a version of its theme song. The third episode was the first one fully in color and referenced the aesthetic of The Brady Bunch. A shift in perspective in the fourth episode could mean breaking this pattern.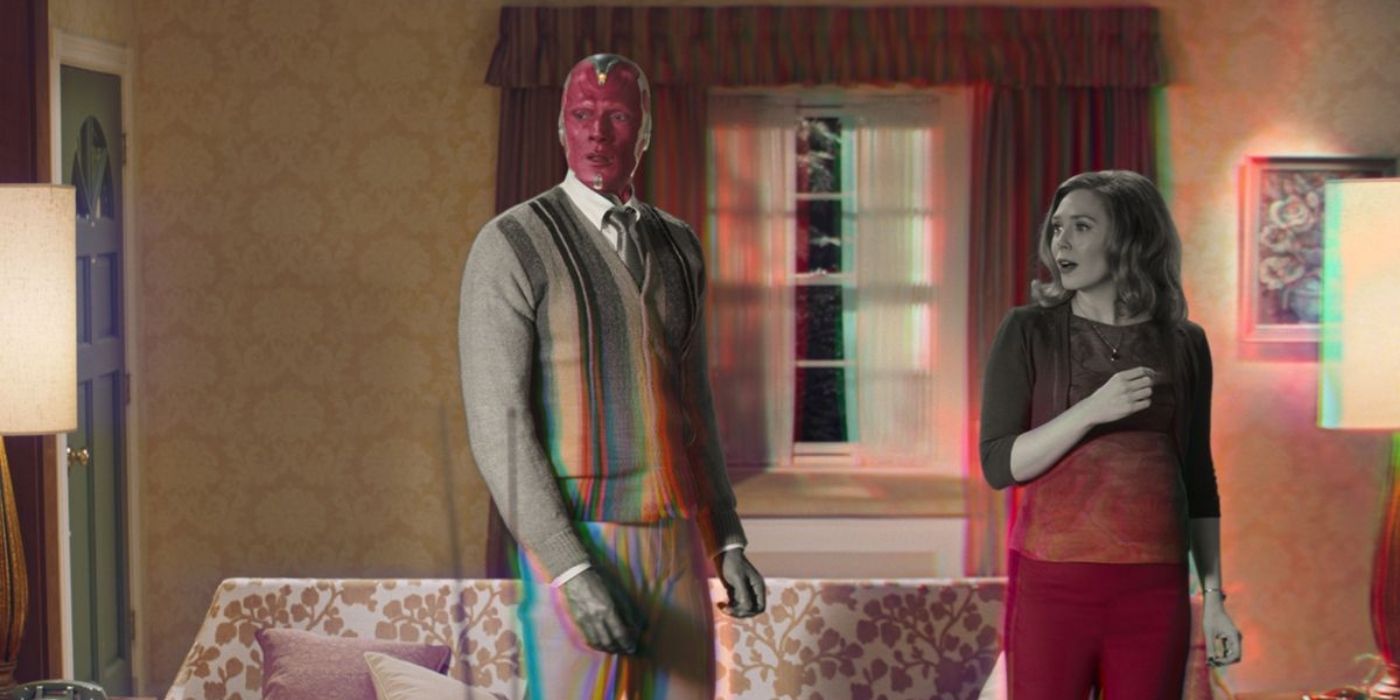 Elizabeth Olsen gave no hints as to what the perspective swap could be. At the end of the third episode of WandaVision, the character of Geraldine gets ejected from the sitcom universe into the usual Marvel Universe. It's possible that the fourth episode will swap perspective from the sitcom universe into the Marvel universe, following what happened to Geraldine and giving more insight into what's going on. It is also possible that the show remains in the sitcom universe, but following one of the other characters.
WandaVision has left more hints to the nature of the sitcom universe and why Wanda and Vision could be there with each episode. There have been many references and possible clues throughout the series so far. However, there are still many unanswered questions. Hopefully some will be answered in the fourth episode.
WandaVision is now available on Disney Plus.
MORE: WandaVision is the Perfect Start to the MCU's Phase 4 (Even If That Wasn't The Original Plan)
Source: Digital Spy