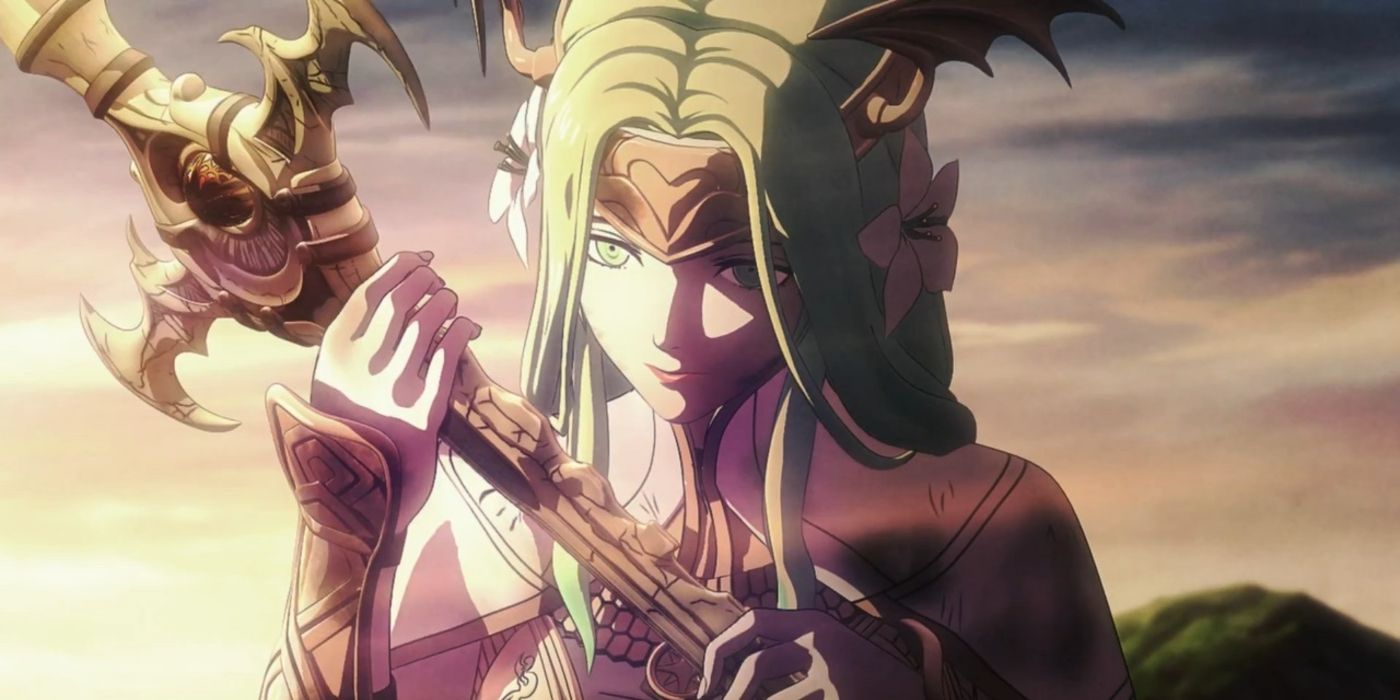 Fire Emblem Heroes' official YouTube account has announced the mobile gacha game's newest Mythic Hero character. Spoilers ahead for Fire Emblem: Three Houses' Crimson Flower route.
Fire Emblem Heroes maintains interest, and keeps people paying for microtransactions, by periodically adding new characters for players to gamble for. Many of the most recent characters have been from the series' recent game, Fire Emblem: Three Houses, while ones from other games might come from Fire Emblem Heroes' ongoing Choose Your Legends vote.
RELATED: Bizarre Fire Emblem Mod Crosses Over With Gilmore Girls
The most recently announced character coming to the game is Saint Seiros, an important character from the lore of Fire Emblem: Three Houses. She is coming to Fire Emblem Heroes as a Mythic Hero, who can grant allies buffs under certain conditions. She will be a blue unit, which means she will be weak to green, axe-wielding units such as Edelgard, but she is strong against red, sword-using units.
Seiros also uses her dragon form, the same as when she is fought at the end of Fire Emblem: Three Houses' Crimson Flower route. In the game's backstory, she was the founder of the Church of Seiros, and used it to rule over Fodlan for 1,000 years. By the time the game takes place, she goes by the name Rhea, and can either serve as an ally or an enemy of the player depending on the route they choose.
This inclusion is potentially exciting for Fire Emblem Heroes players. Seiros is a popular character, coming in 12th place in the Choose Your Legends Round 5 interim women's bracket results as Rhea. A lot of players will probably spend a lot of orbs to try and summon her when she arrives January 27 at 11:00 p.m. PT.
Fire Emblem Heroes is available now on Android and iOS devices.