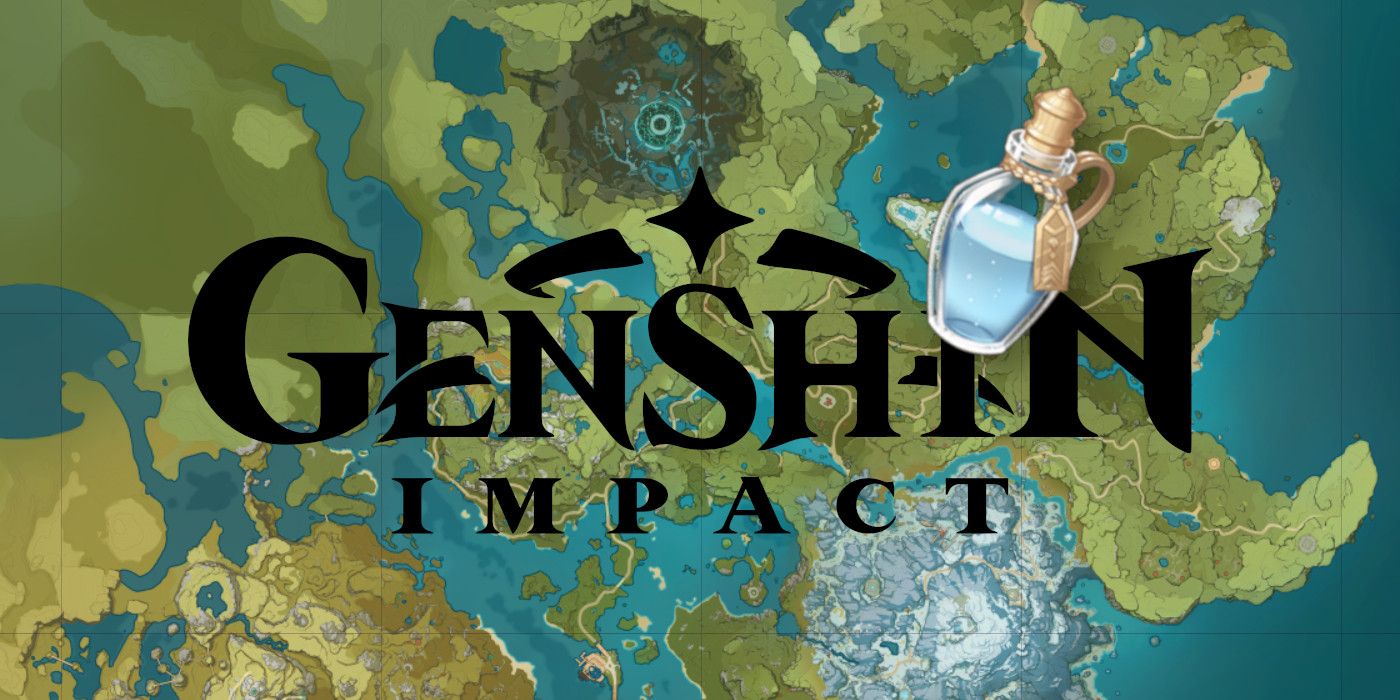 Genshin Impact has many usable items and consumables that can not only buff a party, but also restore HP. While most of these items are recipes in Genshin Impact and can be cooked by the player, there are a few that can only be purchased from merchants. One of these is Holy Water.
Holy Water can only be purchased from one single merchant in the game. Players will have to head south from Mondstadt City, and look for a spring along the roads leading out of the city. The vendor's name is Hopkins the Marvelous, and he sells bottles of Holy Water for 300 Mora.
RELATED: Genshin Impact 1.3 Banner Won't Feature Hu Tao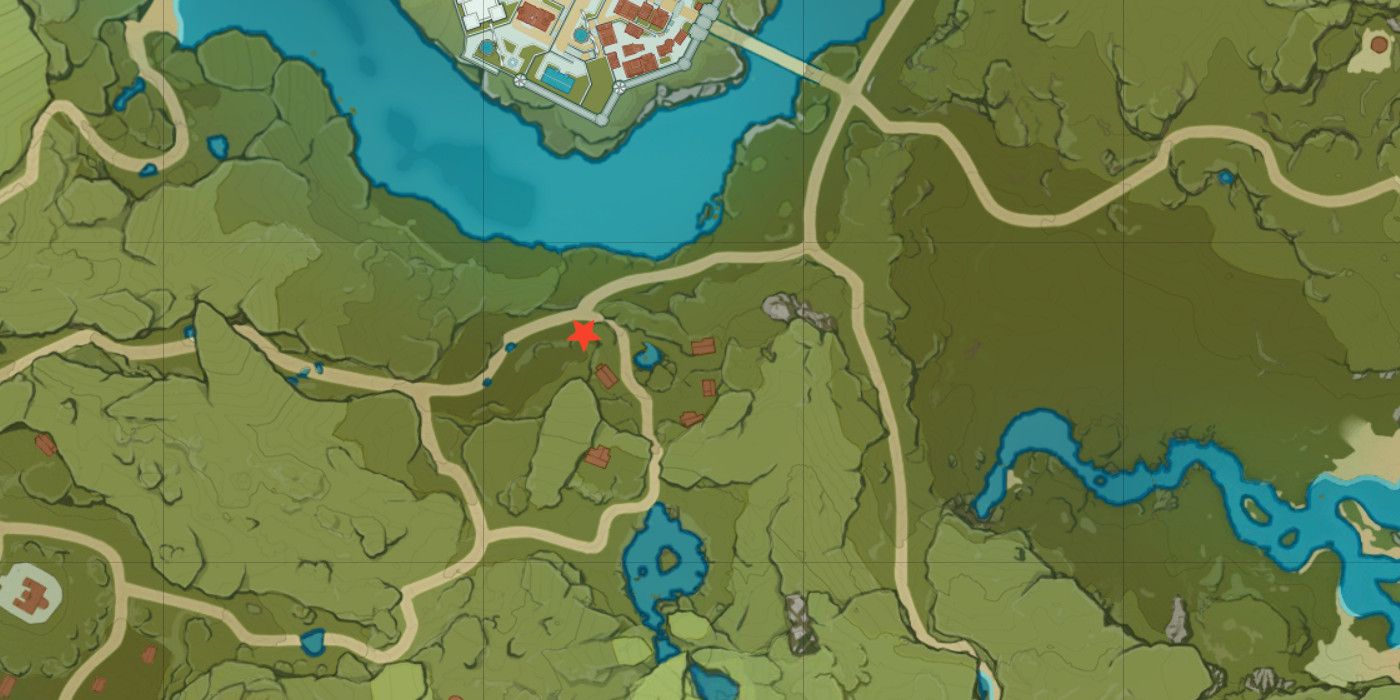 If players time their visit to Hopkins correctly, they will be able to see where the merchant gets his so-called Holy Water. When visiting the heart spring in Springvale at night around 19:00, players will find that Hopkins is not in his usual place. They need to venture a little bit to the east to find him. He'll be located at the spring, filling up his bottles with water from there. Players can still purchase bottles of Holy Water from him, and can even get a two-star relic if they talk to him again.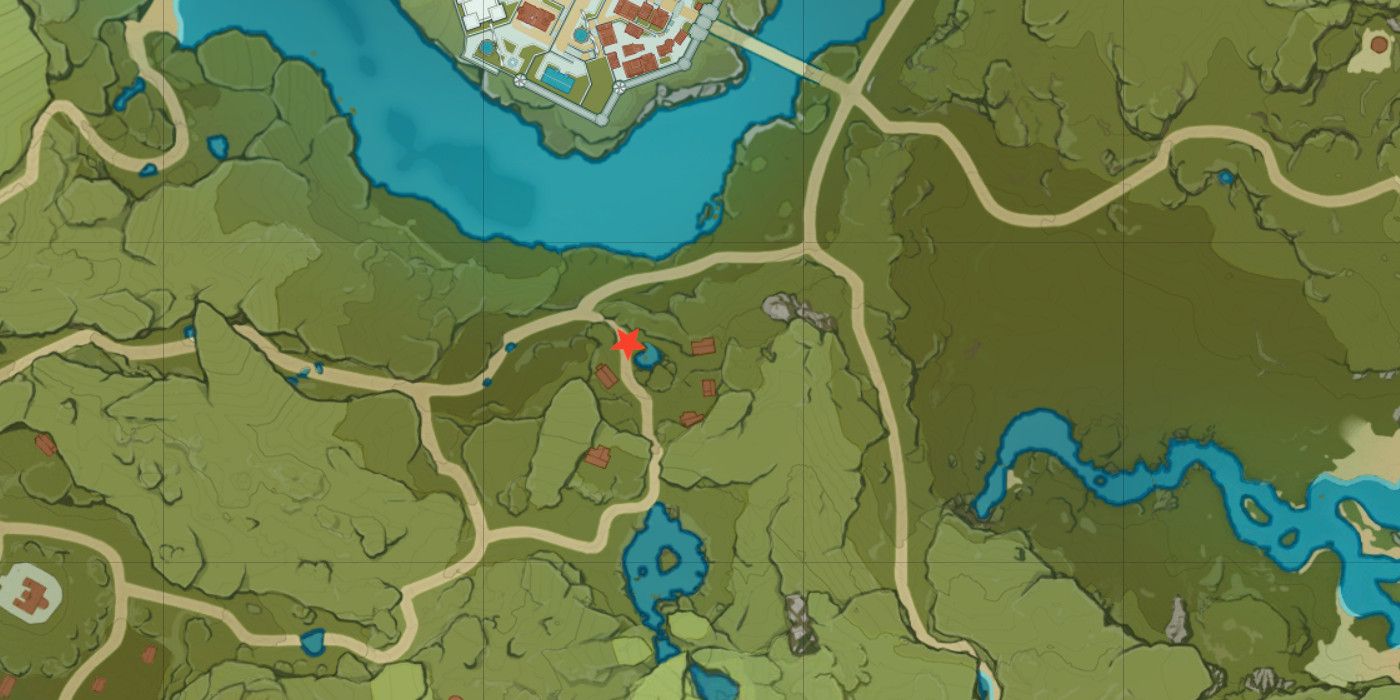 However, Genshin Impact players should know that Holy Water is not a very good item. As may be supposed by Hopkin's con, the water is more snake oil than Holy.
Holy Water is a healing item that restores 1HP every half second. There are recipes that can restore HP more effectively, like Radish Veggie Soup which regens at least 210 HP every 5 seconds for 30 seconds. This recipe can be made with one Radish and one Mint. Radishes can be found just south of the Dawn Winery where players can also find some apple trees in Genshin Impact, too. Mint can be purchased for 150 Mora from Chloris, who is found on the road east of Mondstadt. That's half the price of "Holy" Water, and does a substantially better job at healing, too.
It appears that this may be more of a joke or a lore item for Genshin Impact than it is useful; the Spring Fairy is a real thing, and she does grant the water a slight healing magic. There was also a rumor on Reddit that the item gave players more luck during Wishes, but that also does not seem to be the case. Perhaps this item will have a use in future updates of Genshin Impact like 1.3.
Genshin Impact is available for mobile, PC, PS4, and has a version coming to the Nintendo Switch in the future.
MORE: Genshin Impact: Silk Flower Location
Source: Gosunoob, GenshinImpactFandom, Game8, MapGenie