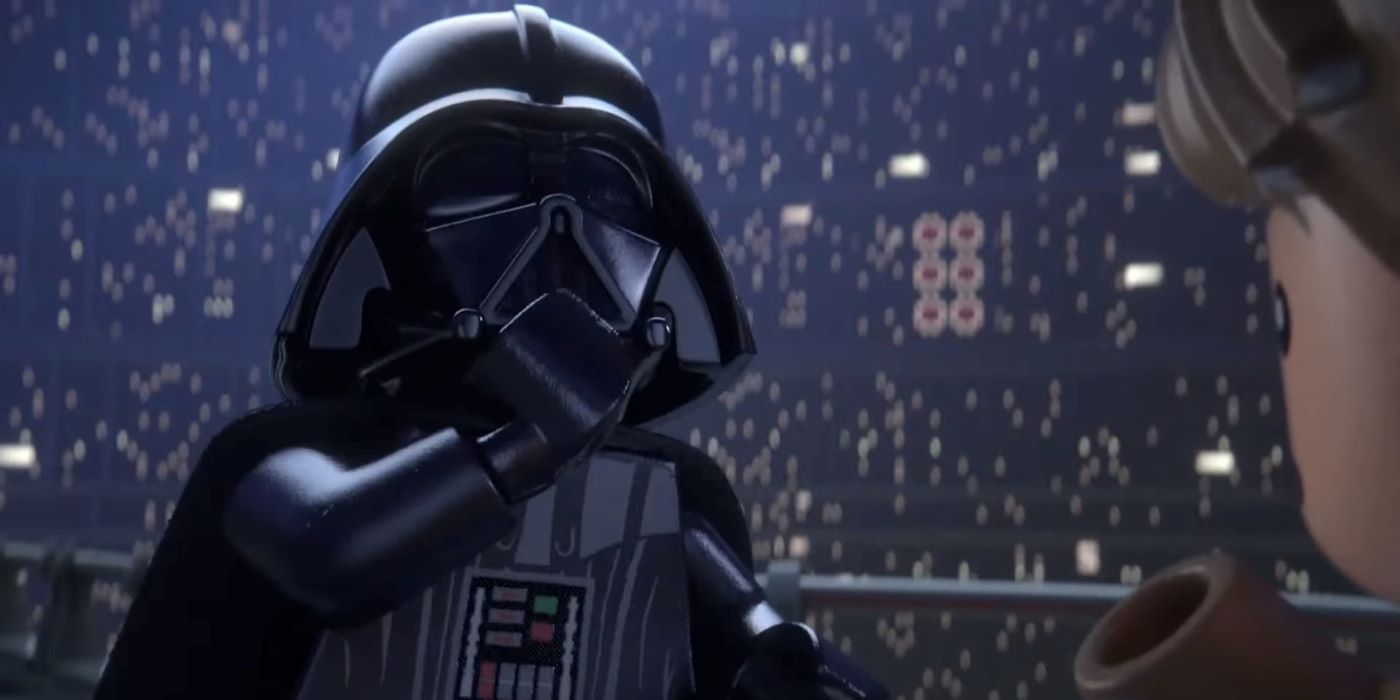 As a franchise, Star Wars has some pretty serious themes, as it's a constant weave of action and politics that's still spinning outward into an ever-expanding fictional universe. Sometimes, though, it's nice to have some levity instead of exploring Star Wars' heavy side. That's what's great about games like LEGO Star Wars: The Skywalker Saga, because LEGO games have mastered the art of taking a serious piece of media and adapting it into something lighthearted. Although LEGO Star Wars: The Skywalker Saga has been delayed, it sounds like it's worth waiting for because Traveller's Tales is introducing some major changes to the LEGO game formula.
Considering how devoted Traveller's Tales seems to making The Skywalker Saga stand out, one wonders what else it's willing to try. For example, this game might be the perfect opportunity to make a LEGO game with extensive DLCs or regular updates. The Star Wars universe is so huge that there's no shortage of media that Traveller's Tales could adapt to the game as side missions. What's more, there's no better time than now for fans to get a truly tremendous retelling of Star Wars stories. TV shows are starting to dominate Star Wars content, and they provide more than enough content to keep The Skywalker Saga going with regular expansions.
RELATED: LEGO Star Wars: The Skywalker Saga Should Include One Major DLC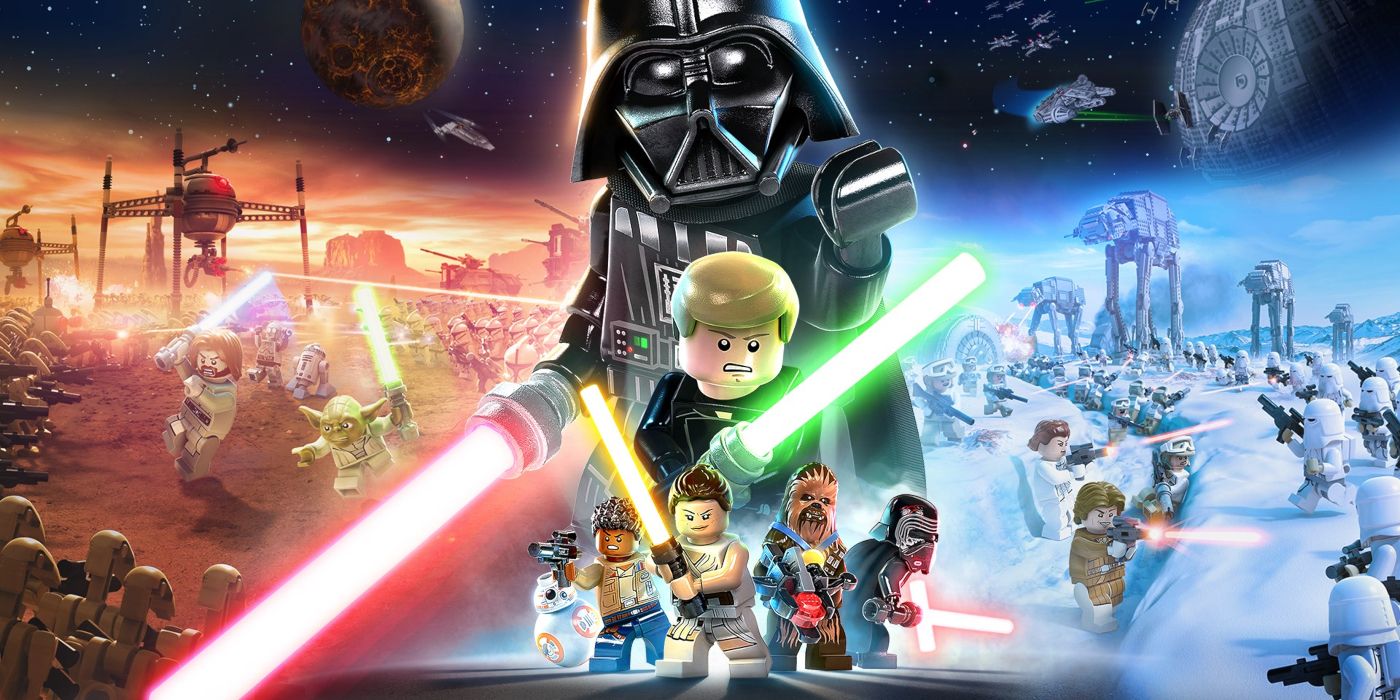 However, these nine movies only make up about a fraction of what exists in Star Wars media altogether. Star Wars shows have been popular for years, and there's even more currently being developed. The Mandalorian just got through its second season, for instance. This acclaimed Disney+ exclusive about a lone bounty hunter and his Force-sensitive baby companion has made waves; there's tons of attention on the show. Pedro Pascal's Mandalorian and his adorable companion would make fantastic expansions to The Skywalker Saga. Even if Traveller's Tales charged extra, lots of fans would probably pay.
Disney also recently announced that Kenobi is in development. This long-rumored show will show Obi-Wan Kenobi's life after the fall of the Republic and the Jedi Order. To the delight of many Star Wars fans, Ewan McGregor is back to reprise the role of Kenobi, and on top of that, Hayden Christensen will pick up the mantle of Darth Vader after playing the young Anakin Skywalker in the Star Wars prequel trilogy. Revisiting these beloved characters in an unfamiliar time period will draw a lot of viewers, and they'd probably fit into The Skywalker Saga too.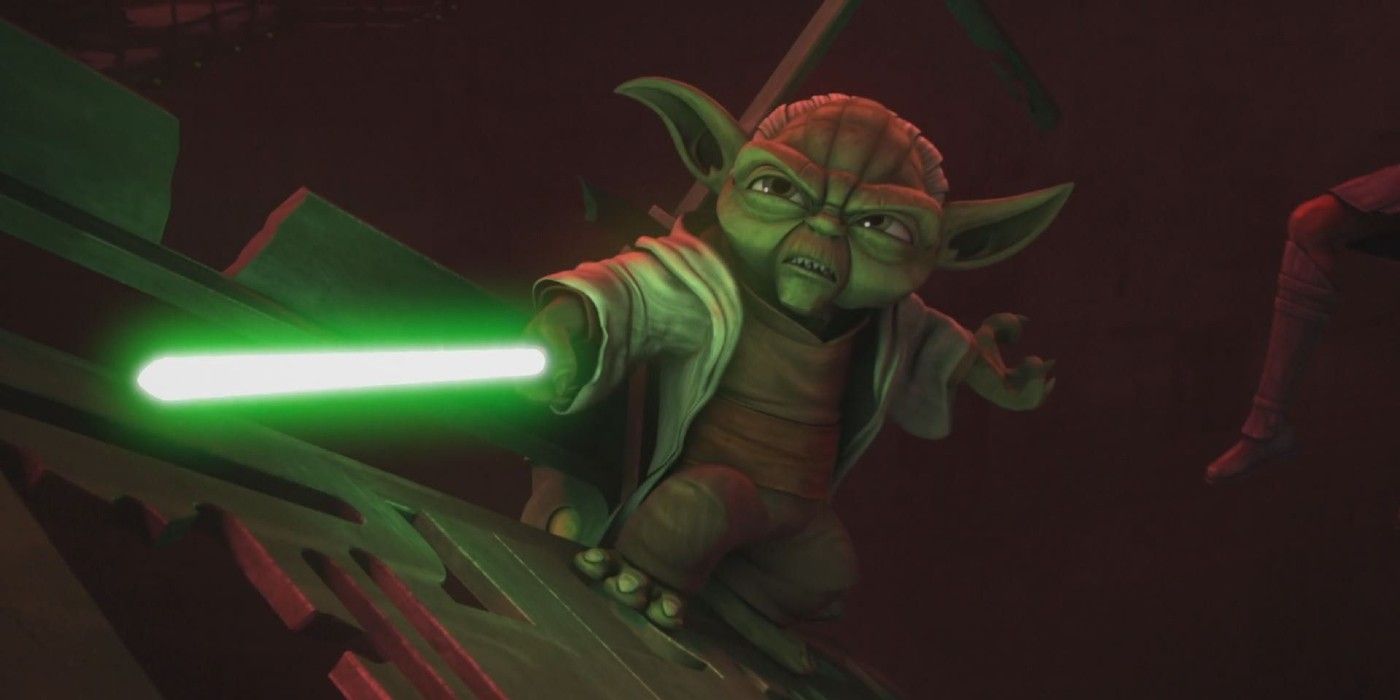 There's a ton of animated Star Wars content that could make great expansions too. The eight season Clone Wars show already got a LEGO game once, but it came so far since then that it could get another game at this point, and it'd be just as ambitious as The Skywalker Saga. If Traveller's Tales settled for making expansions out of The Clone Wars, it wouldn't run out of content for a long time. It wouldn't be surprising if Traveller's Tales let The Clone Wars' Ahsoka Tano appear in The Skywalker Saga without levels adapted from the show, but her adventures as Anakin Skywalker's Padawan deserve to be playable. It would be also great for The Skywalker Saga to add overworld planets that didn't show up in the movies but got a lot of attention in The Clone Wars, like Christophsis and Dathomir.
The Clone Wars isn't the only animated show that's made waves in Star Wars canon. After Star Wars: The Clone Wars initially wrapped up, there were two more shows that appeared on Disney's TV channels: Star Wars Rebels and Star Wars Resistance. Both these shows, like all the others, are canon in the Star Wars lore. They focus on people outside the Skywalker dynasty and how the galaxy's events affect them, and these only make for more content that Traveller's Tales could work with.
RELATED: LEGO Star Wars: The Skywalker Saga Need to Nail One Big Feature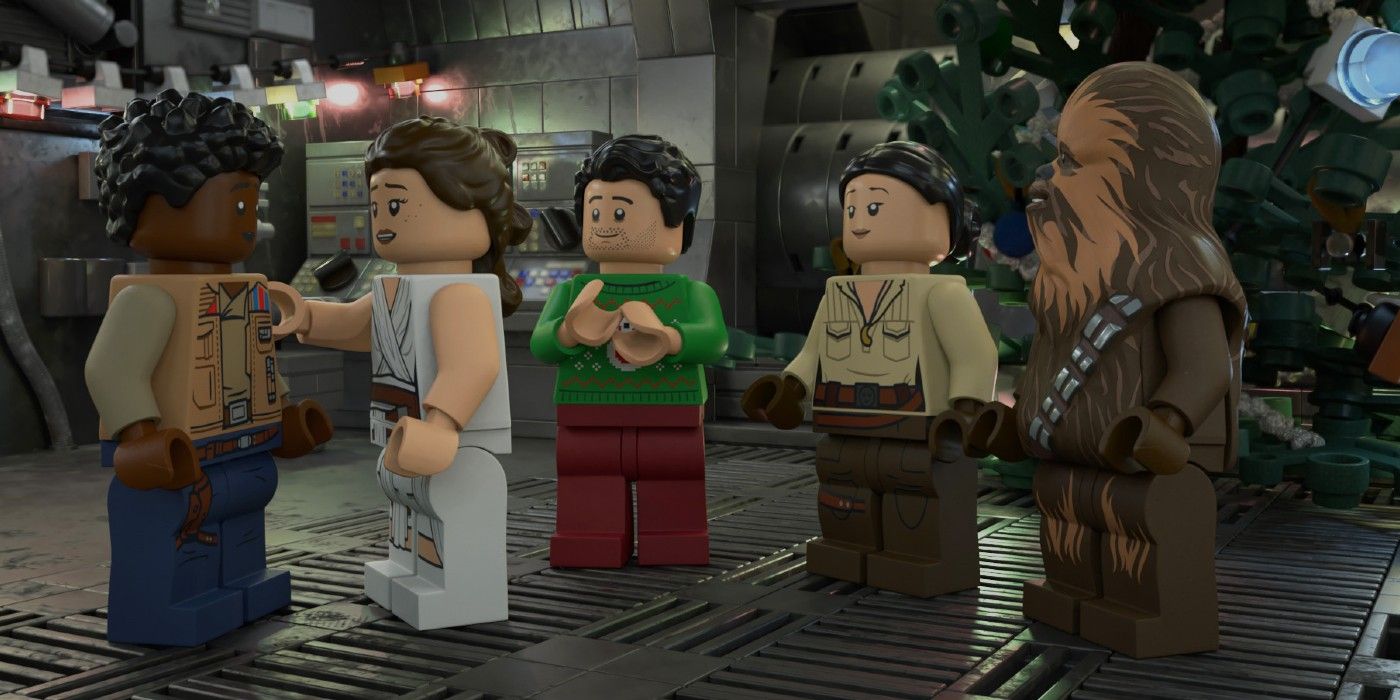 There's even Star Wars movies beyond the core trilogy that Traveller's Tales could work with. For instance, Rogue One: A Star Wars Story was a well-loved film that expanded on the time of the Rebellion. This movie hasn't gotten a LEGO game, but LEGO sets about it mean there's already models for the developers to work with. The same goes for Solo: A Star Wars Story, which explored Han Solo's backstory. Solo wasn't quite as beloved as Rogue One, but it still tells a unique and important story in the Star Wars universe that's worth working with.
It's worth noting that Star Wars shows don't end here. There's many more shows in production that could inspire LEGO games someday. Dee Bradley Baker, the voice of Star Wars' clones in many animated shows, returns for Star Wars: The Bad Batch, a show about mutated clone troopers. There's lots of live-action content on the way too. Ahsoka Tano is getting her own show in the same time period as The Mandalorian, and both shows will tie into a third called Rangers of the New Republic. Lando Calrissian and Rogue One's Cassian Andor are getting shows too.
All this means that The Skywalker Saga could be a totally different kind of LEGO Star Wars game if Traveller's Tales so chooses. This could be a game that the studio supports for many years, constantly building on it instead of the studio trying to make standalone games for everything. The Star Wars universe is so mind-bogglingly large that it's pretty hard to contain the whole thing in one game. However, the magic of the LEGO game formula is that it simplifies everything without taking away what makes it appealing. The Skywalker Saga already sounds like it could be something great, but if it keeps getting support after its release, it could be groundbreaking.
LEGO Star Wars: The Skywalker Saga is in development for PC, PS4, PS5, Switch, Xbox One, and Xbox Series X/S.
MORE: LEGO Star Wars: The Skywalker Saga Can Succeed Where the Movies Dropped the Ball