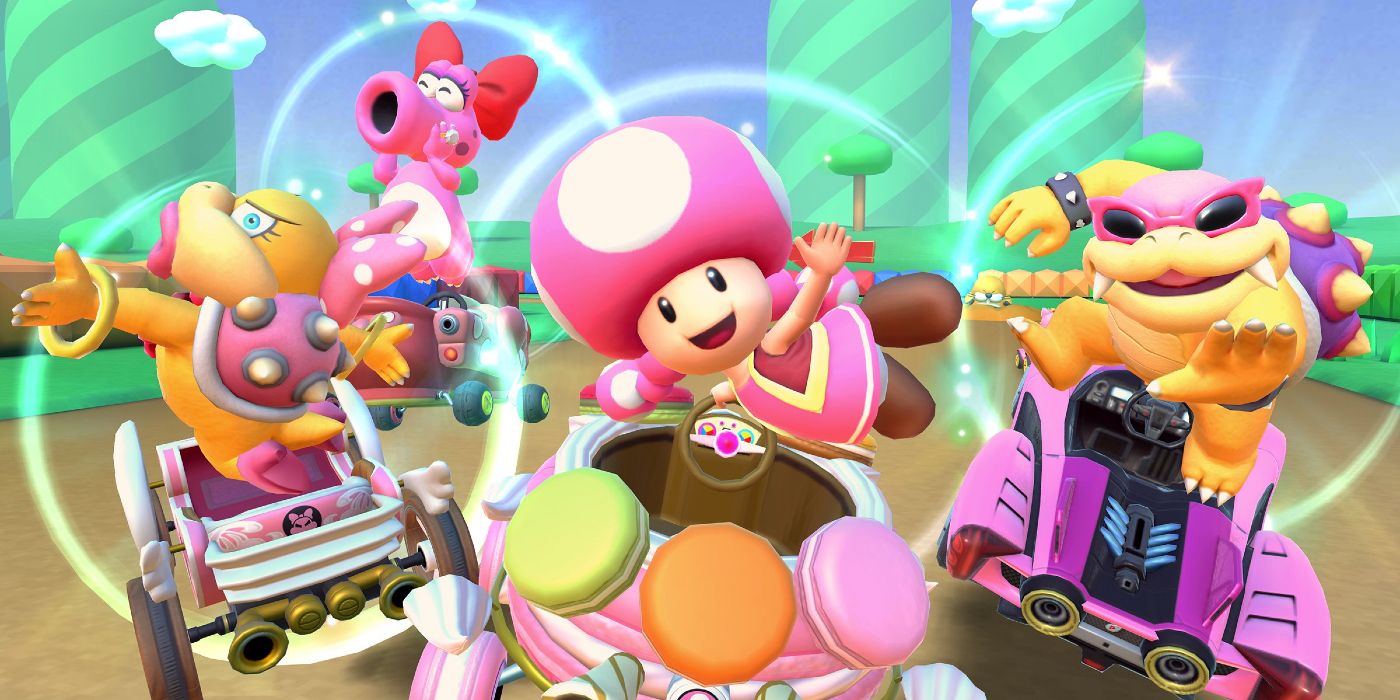 Although the most recent mainline Mario Kart release was a deluxe port of Mario Kart 8 on the Nintendo Switch in 2017, Nintendo has been keeping fans of the series busy with the AR mixed reality game Mario Kart Live: Home Circuit, and Mario Kart Tour on mobile devices. Since its release, Mario Kart Tour has provided players with a plethora of updates, adding new courses, drivers, vehicles, and more to the game.
In the mobile game's rotating tours, new content is regularly cycled in and out to keep it fresh. Mario Kart Tour kicked off 2021 with a New Year's Tour adding Lakitu (Party Time) to the game, and the second tour of the year, the Berlin Tour, brought the Berlin Byways 2 course and Luigi (Lederhosen). As the most recent tour wraps up, Mario Kart Tour just announced the game's third tour of 2021.
RELATED: The Case for Mario Kart Ultimate
Announced by the official Mario Kart Tour Twitter account, the Cat Tour is up next for the mobile game. Although not much has been revealed about the new tour so far, the announcement teased a new cat-related character, likely tied to the release of Super Mario 3D World + Bowser's Fury on Switch next month.
The Cat Tour will begin January 26, at 10:00 p.m. PT. The announcement also teased a "purrticularly cute driver," whom many fans are speculating to be Cat Peach as she can seemingly be spotted just behind Roy in the promo photo. Although Cat Peach is a playable driver in both iterations of Mario Kart 8, this could mark the character's first appearance in Mario Kart Tour.
Mario Kart Tour is available now on Android and iOS devices.