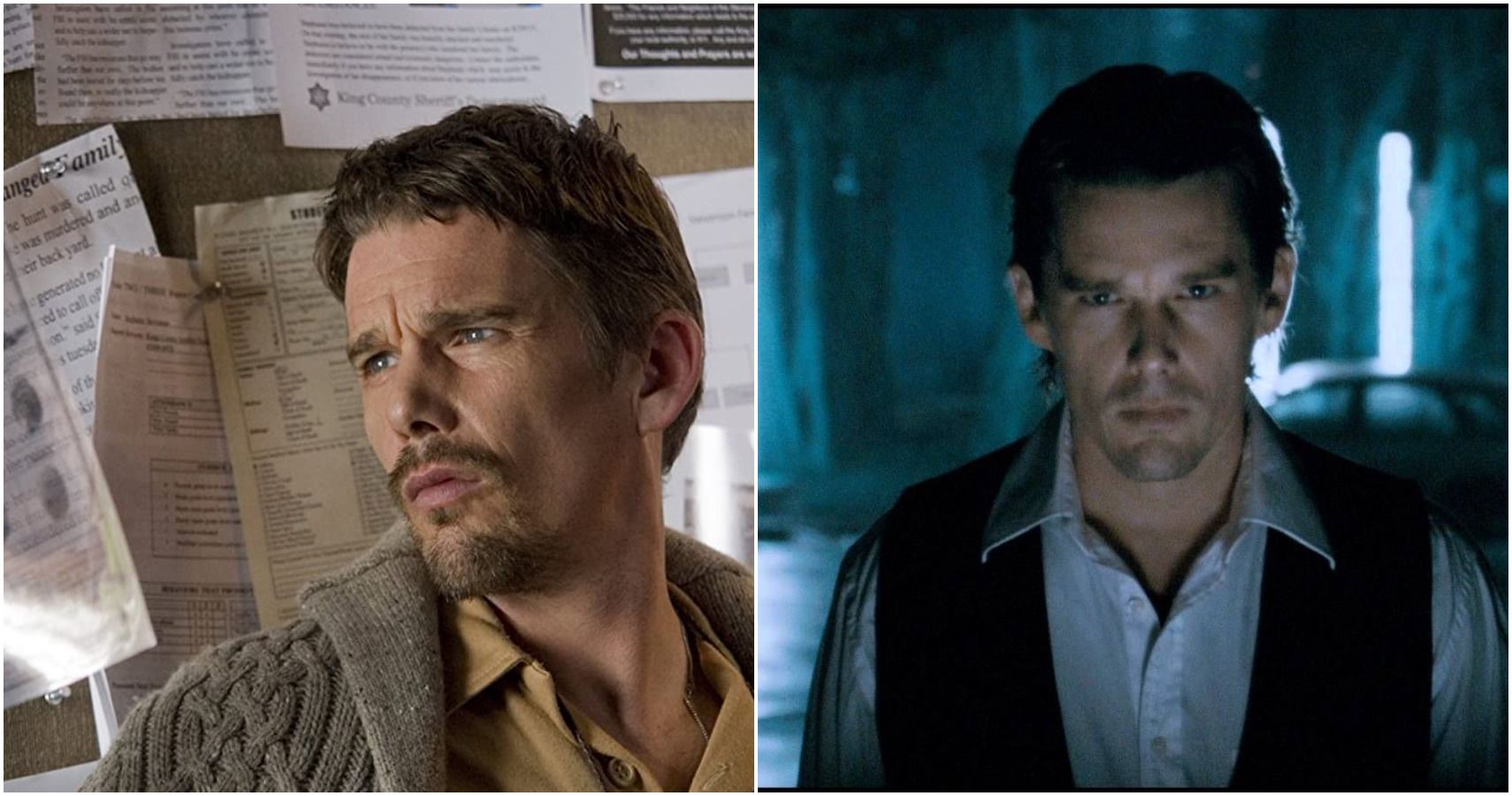 Some actors are known for playing parts in mostly one genre or are associated with a particular role. Others do different genres and stories, and blend in so well it's hard to remember every film they've been in. Ethan Hawke fits into the second category. He's been acting since the 1980s and has portrayed a large multitude of characters in various films.
RELATED: 10 Sci-Fi Movies That Should Get Video Game Adaptations
Ethan Hawke mostly plays good people, it's rare to see him as a villain. That's why so many fans are excited about his upcoming superhero TV show Moon Knight. Hawke is set to play a villain there, which should definitely be interesting. But before the show comes out in 2022, there are plenty of intriguing films that Ethan Hawke appeared in to pass the time.
10

Explorers (1985)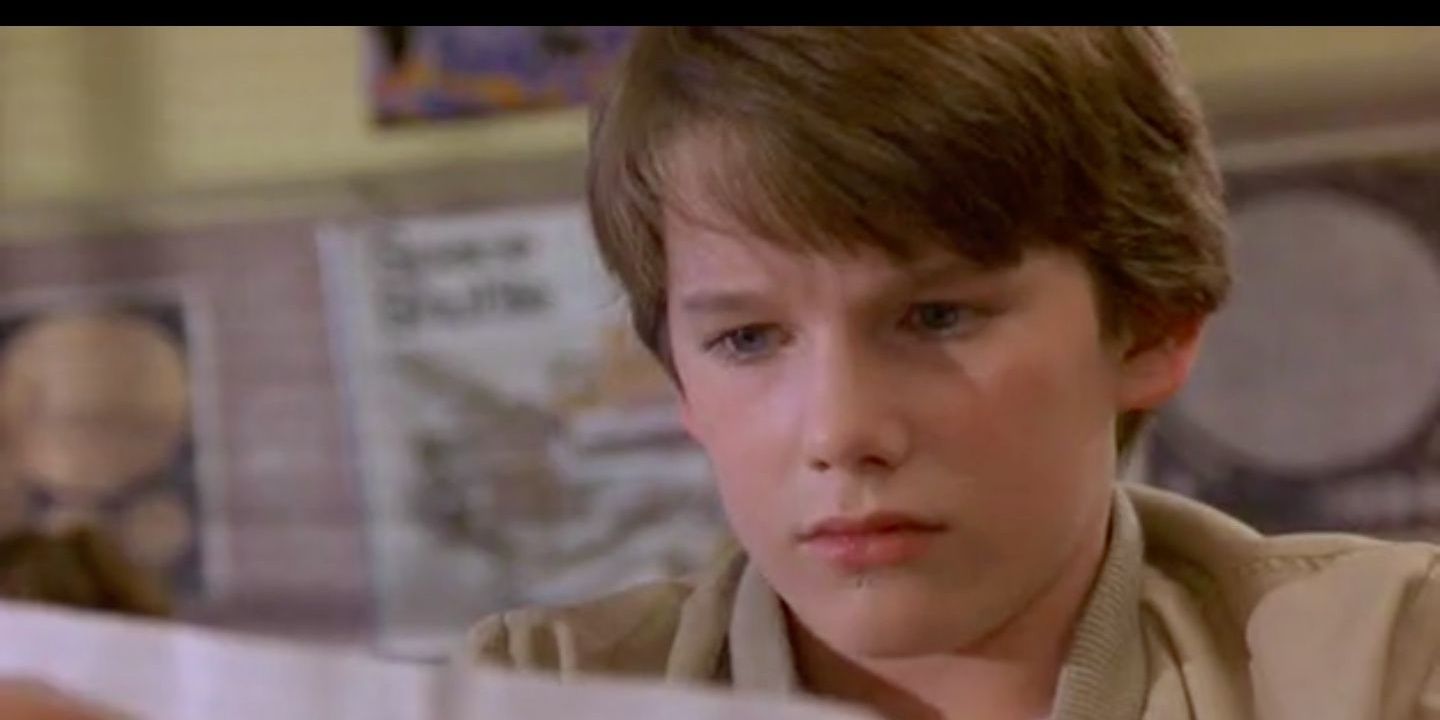 Sci-fi films from the 80s are often one of the most recognized ones. And not just because of nostalgia. Not every actor is lucky enough to begin his career with a leading role but Ethan Hawke managed it. In this film, Hawke plays Ben Crandall, a boy who decides to build a space ship with his friends. Their effort leads to an adventure they haven't even dared to dream about. Joe Dante directed multiple genre movies, such as Gremlins (1984), or The Howling (1980). And Explorers belong to his best films made in the 1980s.
9

Before Sunrise (1995)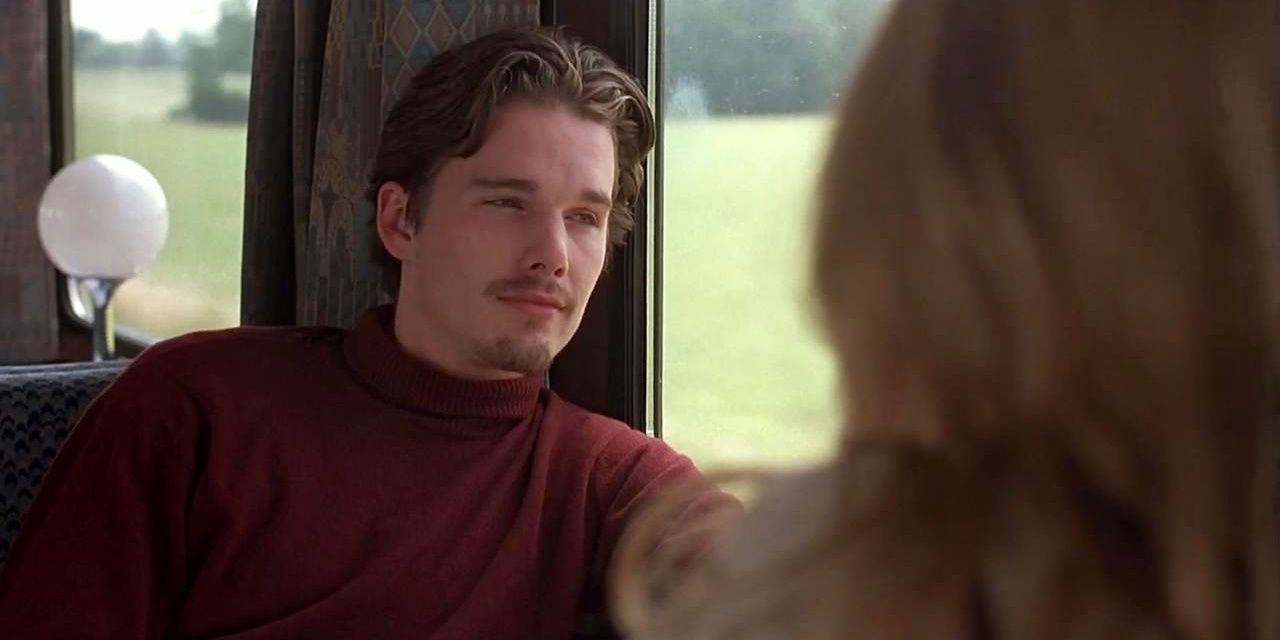 Let's jump 10 years ahead and look at one of Ethan Hawke's most prominent leading parts. Romantic films are a popular genre. Before Sunrise offers a simple, yet unusual story. Young American Jesse meets a French girl Celine on a train. They talk for hours and spend an unforgettable time together before they have to say their goodbyes. Thanks to the somewhat limited set of the film, the actors had the opportunity to shine, and both Ethan Hawke and Julie Delpy used it.
8

Gattaca (1997)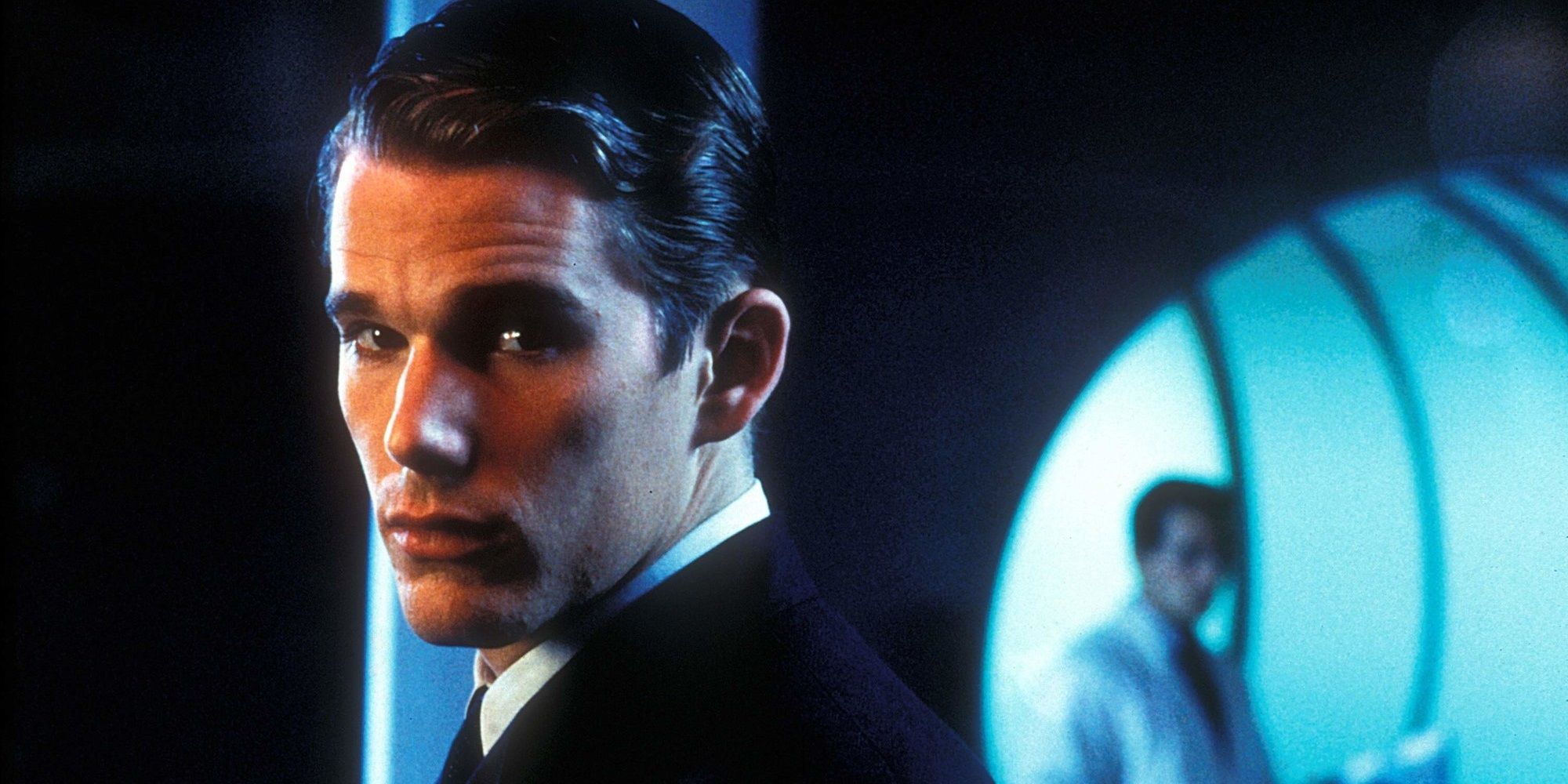 The best sci-fi films are often those that offer a unique thought, a premise, a story idea. Then it doesn't even matter how big their budget is or whether they have a lot of special effects. Gattaca fits into this category. The title is somewhat cryptic, but the film soon makes it clear what's going on.
RELATED: 10 Of The Greatest Horror Filmmakers Of All Time (And Their Highest Rated Movie On Rotten Tomatoes)
Ethan Hawke's hero Vincent is one of the few 'imperfect' people who was born in a natural way, and not thanks to genetic engineers. As a result, others look at him like he was less than them and he can't get a good job. Until he decides to cheat one day. Ethan Hawke does a great job as Vincent and it's easy to sympathize with him.
7

Training Day (2001)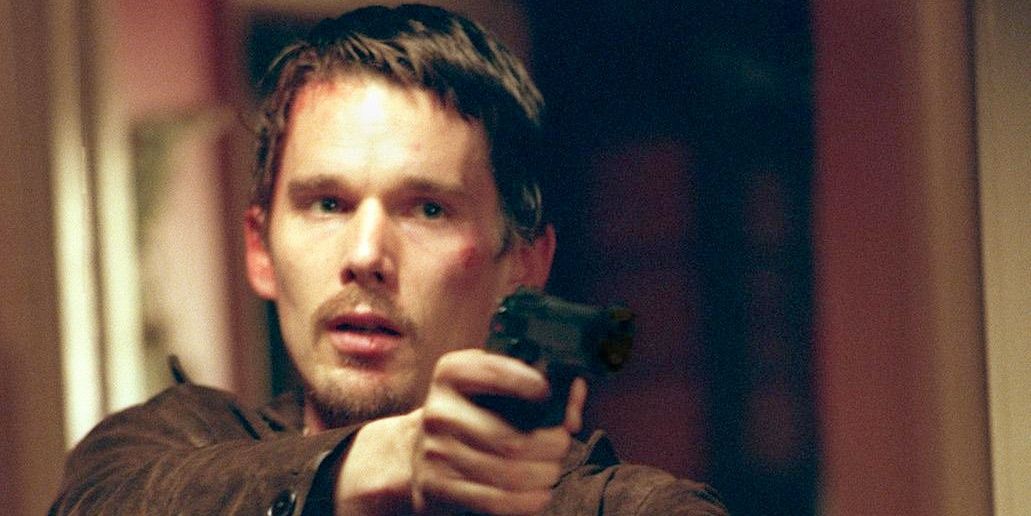 Ever since its release in 2001, Training Day has become one of the action classics. Jake Hoyt (Hawke) works for the police and he starts a new job for the narcotics department. He works alongside experienced and jaded detective Alonzo Harris (Denzel Washington). Jake soon realizes he might be in well over his head. Hawke and Washington create a memorable duo which is one of the popular elements in cop movies.
6

Before The Devil Knows You're Dead (2007)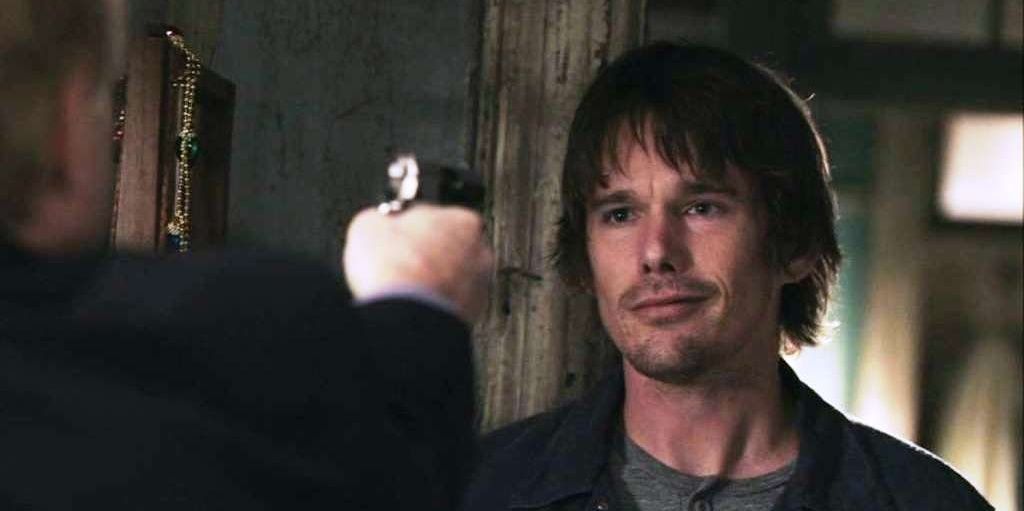 Ethan Hawke mostly plays the good guys but his characters sometimes end up on the other side of the law as well. Before the Devil Knows You're Dead captures the struggles of two brothers – Andy (Philip Seymour Hoffman) and Hank (Ethan Hawke). They're in serious trouble and need more money. They decide to rob their parents' jewelry store but things go south for the brothers. Hawke and Hoffman give memorable performances, and the legendary director Sidney Lumet's last film is also one of the best in its genre.
5

Daybreakers (2009)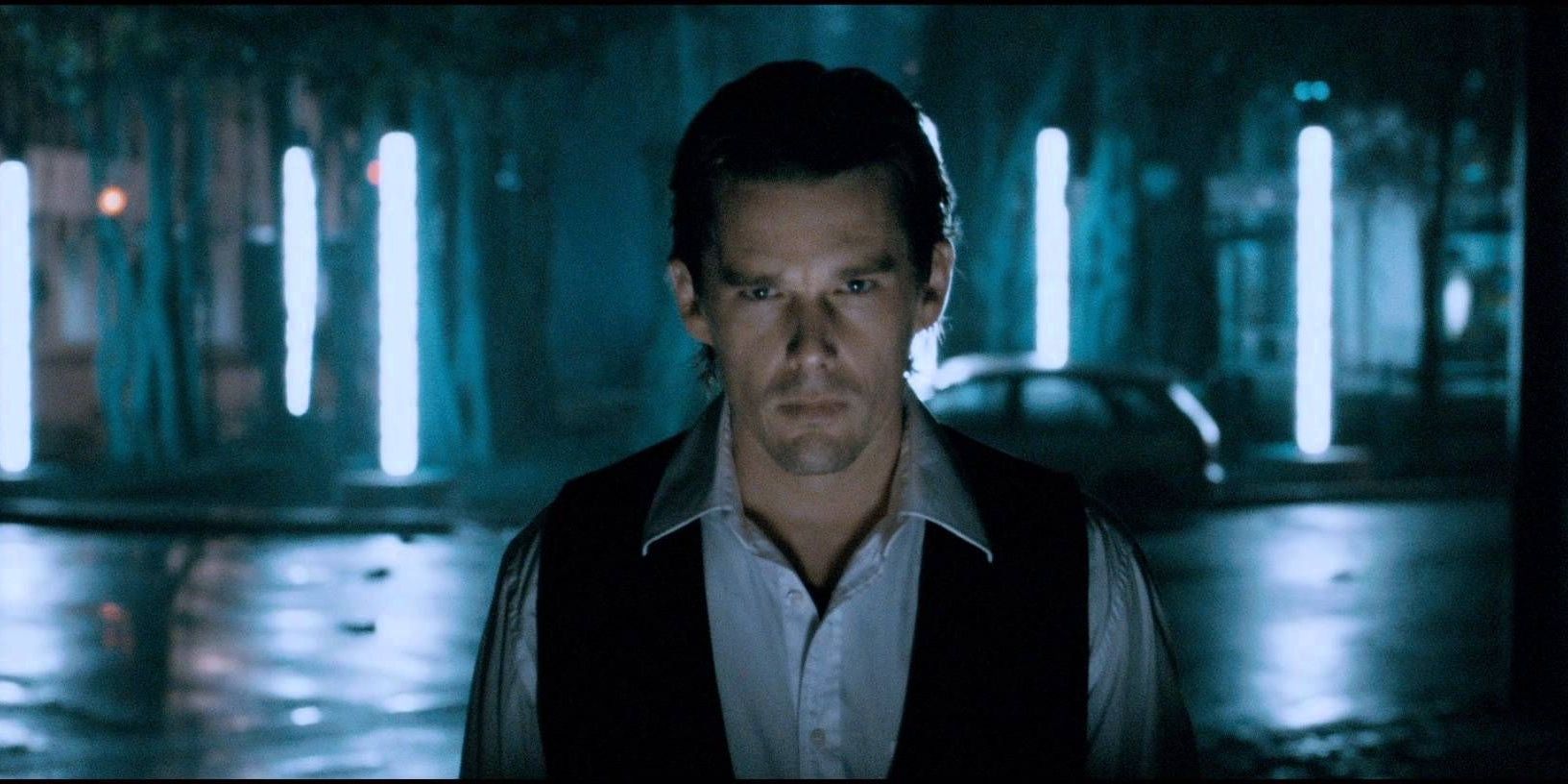 Despite what many vampire stories might claim, vampires originally weren't friendly and attractive. Daybreakers goes back to the roots of the vampire folklore, and it presents vampires as predators who don't date humans, they only feed on them.
RELATED: 10 Best Vampire Games (That Aren't Castlevania)
Unfortunately, in 2019, most humans are dead or in hiding, and vampires are starving. Ethan Hawke's hero is a scientist who might change it, but it's unclear whether he'll get the opportunity or not. Daybreakers is an intense vampire thriller that's not easy to watch but offers a new spin on the popular topic.
4

Sinister (2013)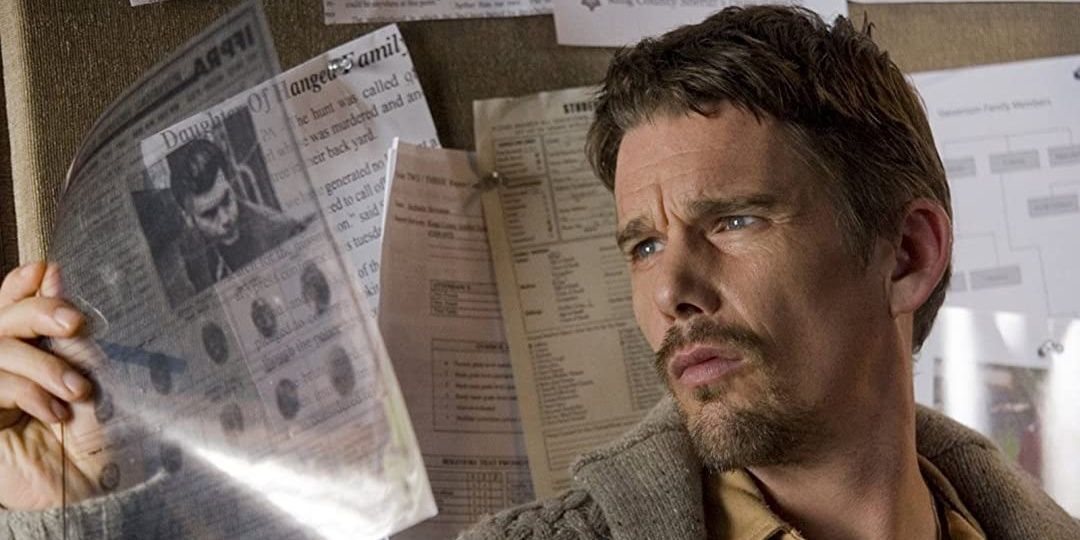 Scott Derrickson knows how to make a good horror movie. Funnily enough, he also directed Doctor Strange (2016) which connects him to Moon Knight. Ethan Hawke stars in Derrickson's film Sinister as an author of detective novels who encounters the supernatural while he's searching for a killer. Unlike some horrors of lesser quality, Sinister is genuinely scary, which makes it the perfect film for the fans of this genre – and Ethan Hawke as well.
3

The Purge (2013)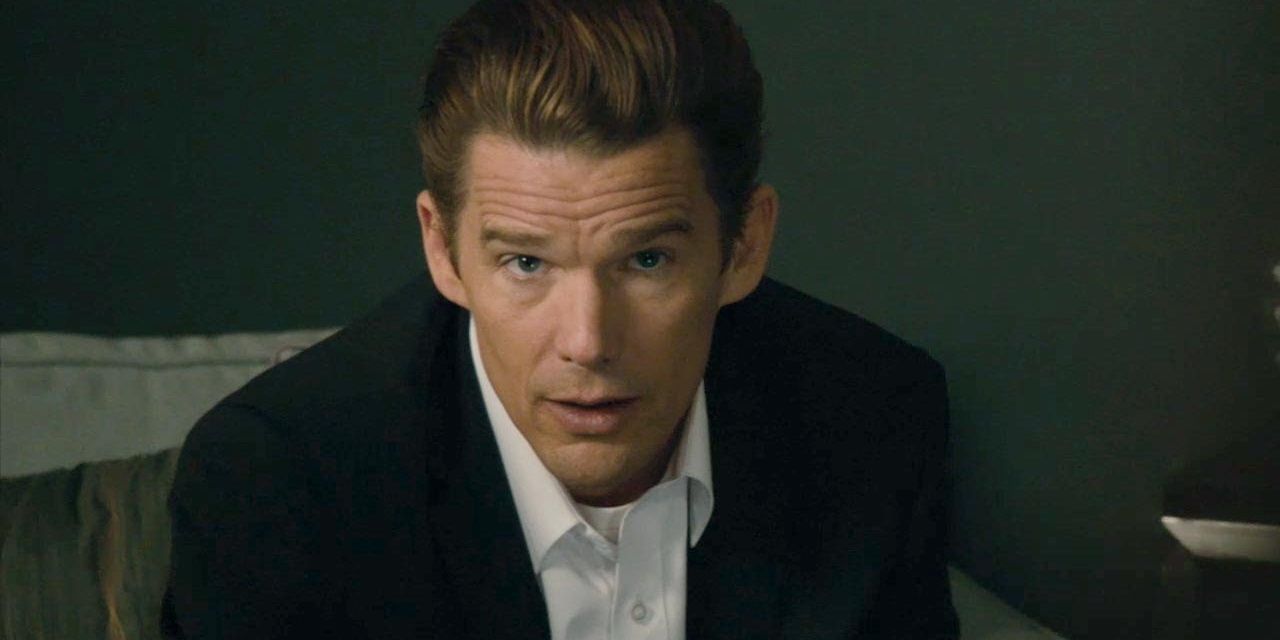 Let's stay with horror films a moment longer. The Purge answers the question what would happen if crimes, murders, and the likes were legal for one night a year? Ethan Hawke plays James, a dad of a rich family. James and his family face danger when a stranger appears on their doorstep during the night of the Purge. Whether they let him in or not, might change their lives, and not necessarily for the better. This film kickstarted a successful franchise but many fans consider the first film also the best one of the series.
2

Predestination (2014)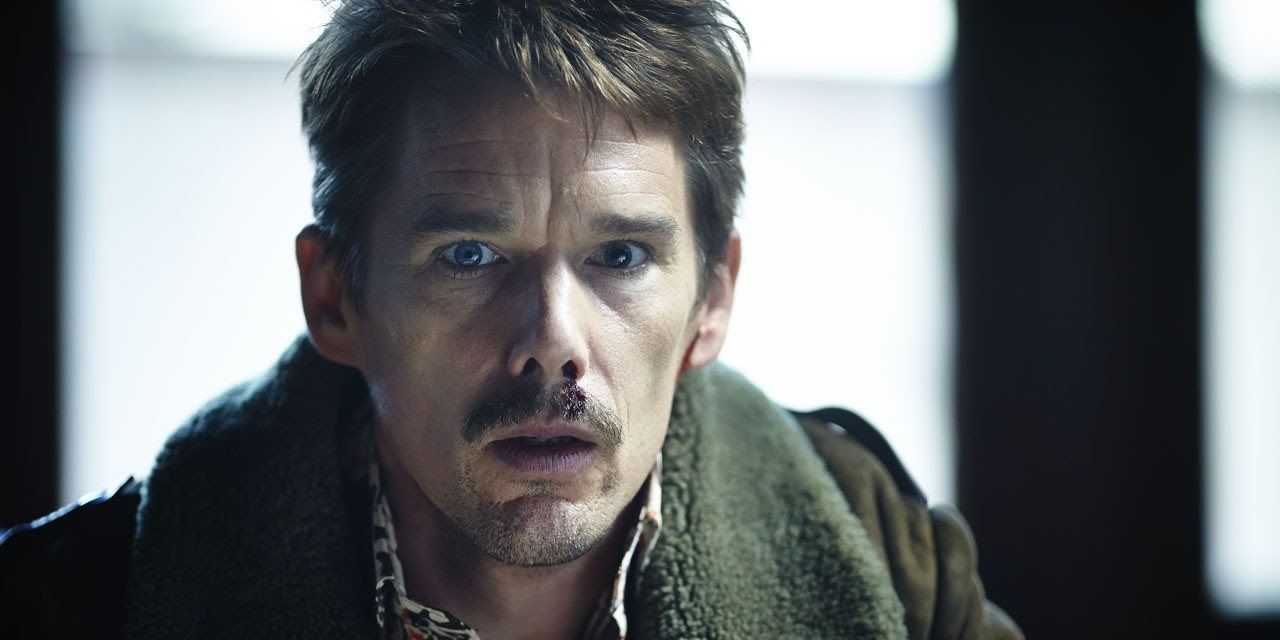 Predestination is a rather complicated sci-fi film and it requires the viewer's undivided attention. It will reward the patient and attentive audience with a unique story that offers a lot to think about. The lesser the audience knows about the film before watching it, the better. The film contains a lot of surprises, and Ethan Hawke does an excellent job as its main hero. Hawke once again worked with the Spierig brothers who also directed Daybreakers.
1

Tesla (2020)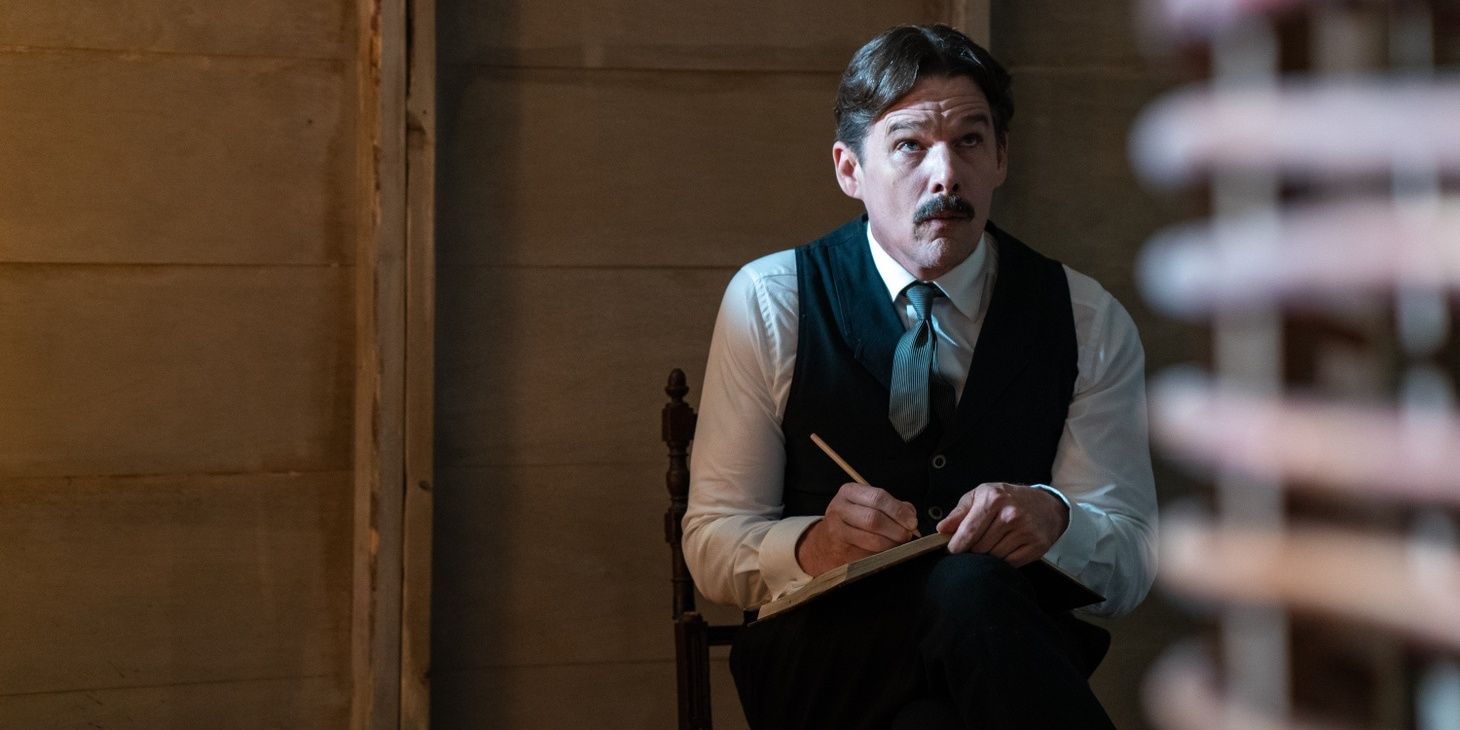 Before his fans and superhero fans will have the chance to see Ethan Hawke in Moon Knight, they can check out his latest film. Tesla doesn't have a very high rating but that's not due to Ethan Hawke's performance as the titular character. Tesla was an extraordinary person and an inventor, and Hawke captured his spirit well, proving he can just as well play in sci-fi and horror films as he does in dramas and biopics.
NEXT: 10 Horror Movies That Should Get Video Game Adaptations