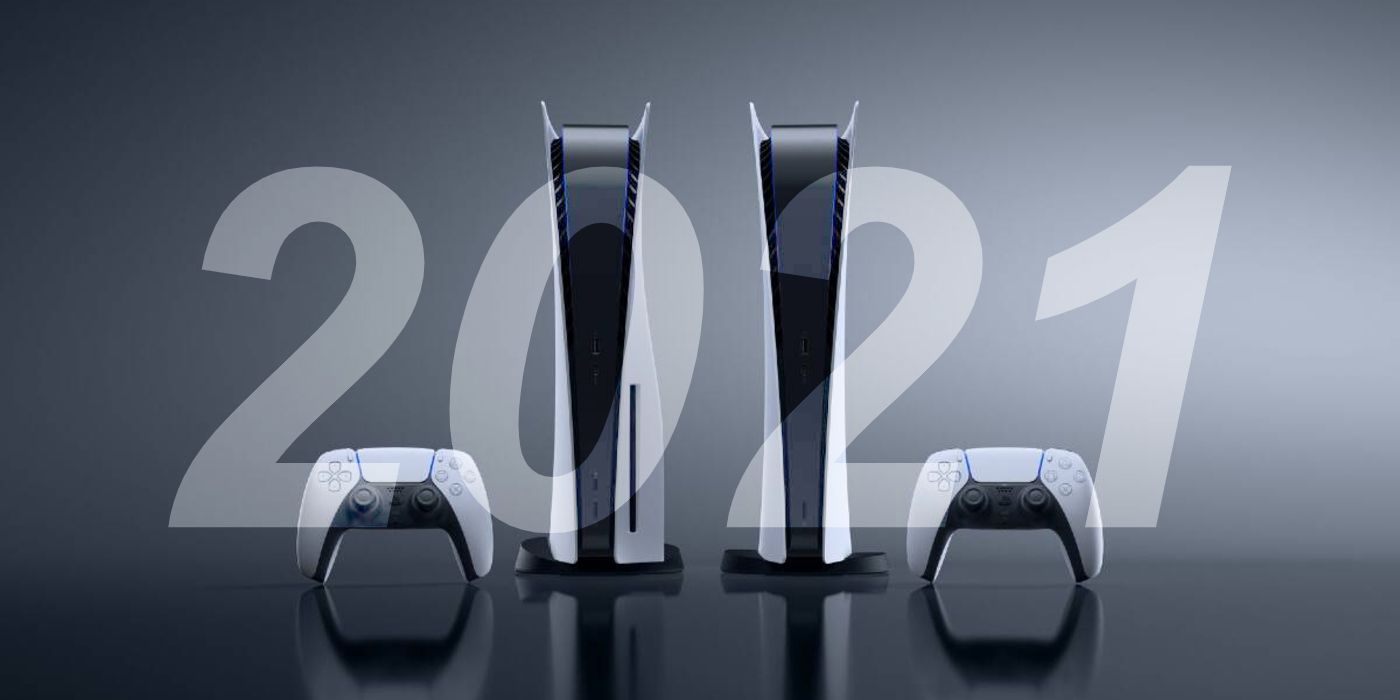 2020 was truly a banner year for PlayStation. The launch of the PlayStation 5 was extremely successful, and Sony is looking to carry that momentum into 2021. Thus far, it is doing just that. According to a recent study, PlayStation is leading the way in TV advertising impressions this year.
The excitement level for PlayStation and its fans is perhaps at an all-time high, and there are even rumors that the first PlayStation State of Play of 2021 is right around the corner. It makes all the sense in the world that Sony would put time, effort, and money into advertising for PlayStation, and specifically the PlayStation 5.
RELATED: Ghost of Tsushima Developer's LinkedIn May Reference PS5 Upgrade
According to data presented by iSpot.tv and reported on VentureBeat, PlayStation dominated 44% of the industry's total ad impressions from mid-December to mid-January, with a total of 435.7 million ad impressions, more than double the next closest competitor. Those impressions came from seven different ads that were shown 341 times. The "New Worlds to Explore" commercial, which shows multiple 2021 PS5 titles, was used most heavily, indicating a focus on 2021 and the PS5. The TV impressions largely came from live sports such as college football, the NBA, and the NFL. Networks such as ESPN, ABC, and ESPNU were targeted as well.
The massive advertising push for specifically the PlayStation 5 is interesting because the console is so hard to find at the moment. The PS5 sells out as soon as it hit shelves. There does not seem to be a lack of gamers who want the next-generation console. However, most data points to Sony being on top at the moment, so aggressive advertising would help in keeping PlayStation on top for the long haul.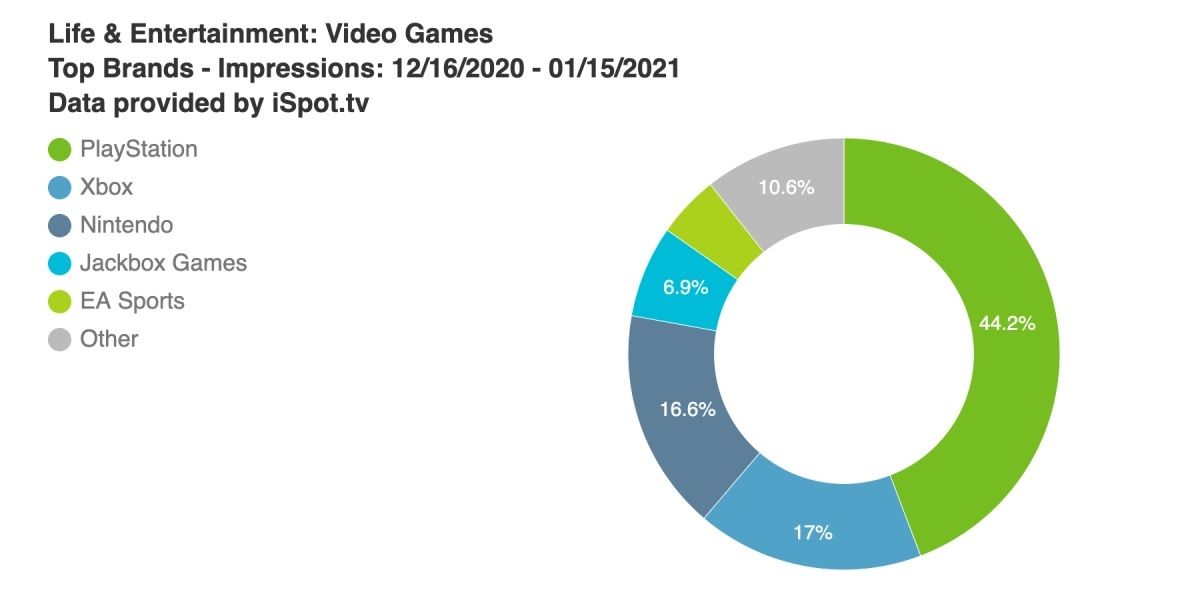 Xbox is the company that took second place as far as TV ad impressions are concerned, with 163.7 million on just four commercials. Interestingly, the "Seize the Day" spot for Cyberpunk 2077 starring Keanu Reeves was the biggest hit. But even though Cyberpunk 2077 was the most controversial game of December–or even the year–the advertising likely paid big dividends, as Cyberpunk 2077 still performed very well. Xbox focuses its marketing towards live sports as well, but also comedy like South Park, Family Guy, and channels such as Comedy Central.
Nintendo does not see itself as a direct competitor to Xbox or PlayStation, but it was right behind Xbox with 159.9 million TV ad impressions off of a whopping twenty commercials. It also used college football to advertise, but also heavily relied on kid-friendly networking and family programming like Disney Channel and Nickelodeon.
MORE: Why EA May Have Lost Its Star Wars Exclusivity License
Source: VentureBeat