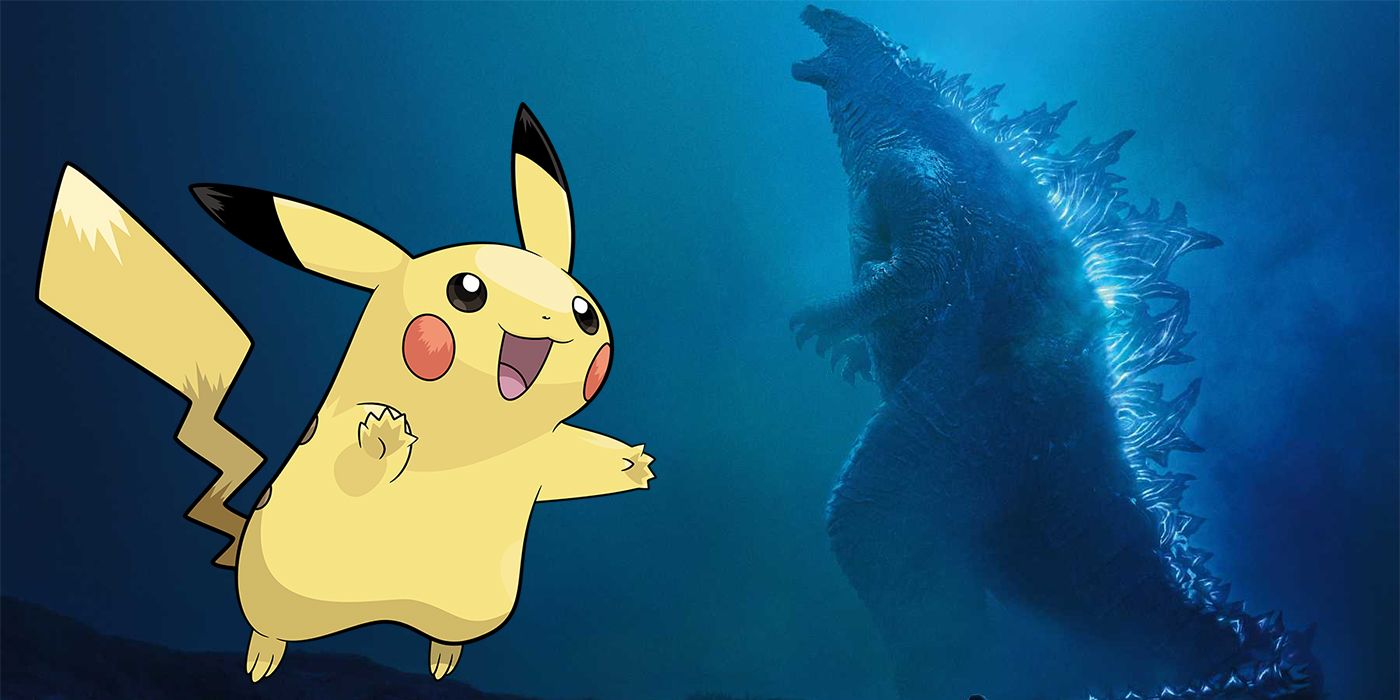 Pokemon merchandise runs the gambit of styles, from over-the-top Gengar plush sleeping matts to even extravagant engagement rings. One of the more common forms of buying in on Pokemon collectibles is through the plethora of figurines that are revealed and released each year. In the latest edition of Poke-mania, the franchise mascot is doing a cross-over with a Japanese film icon.
Figurine manufacturer Hard Shells Studios unveiled a new line of Pikachu figures that show the lovable electric mouse in an entirely new light. The new "Pikachu cosplay" line will see the face of the Pokemon series don a charming Godzilla and Mecha Godzilla costume.
RELATED: Incredible Fan Art Combines Godzilla vs. Kong With Nintendo Characters
The Godzilla and Mechagodzilla Pikachu figurines are both up for preorder on numerous retailers. FavorGK has the Godzilla variant priced at $91.99 while the Mechagodzilla sits at a preorder price of $103.99. The former is expected to release in "Q1 2021" with the Mecha version set for a "Q3" launch. While joining a cutesy Pokemon with one of cinema's most iconic giant creatures may seem incongruent, looking at the images uploaded on the figurine's pre-order page, it actually works wonders.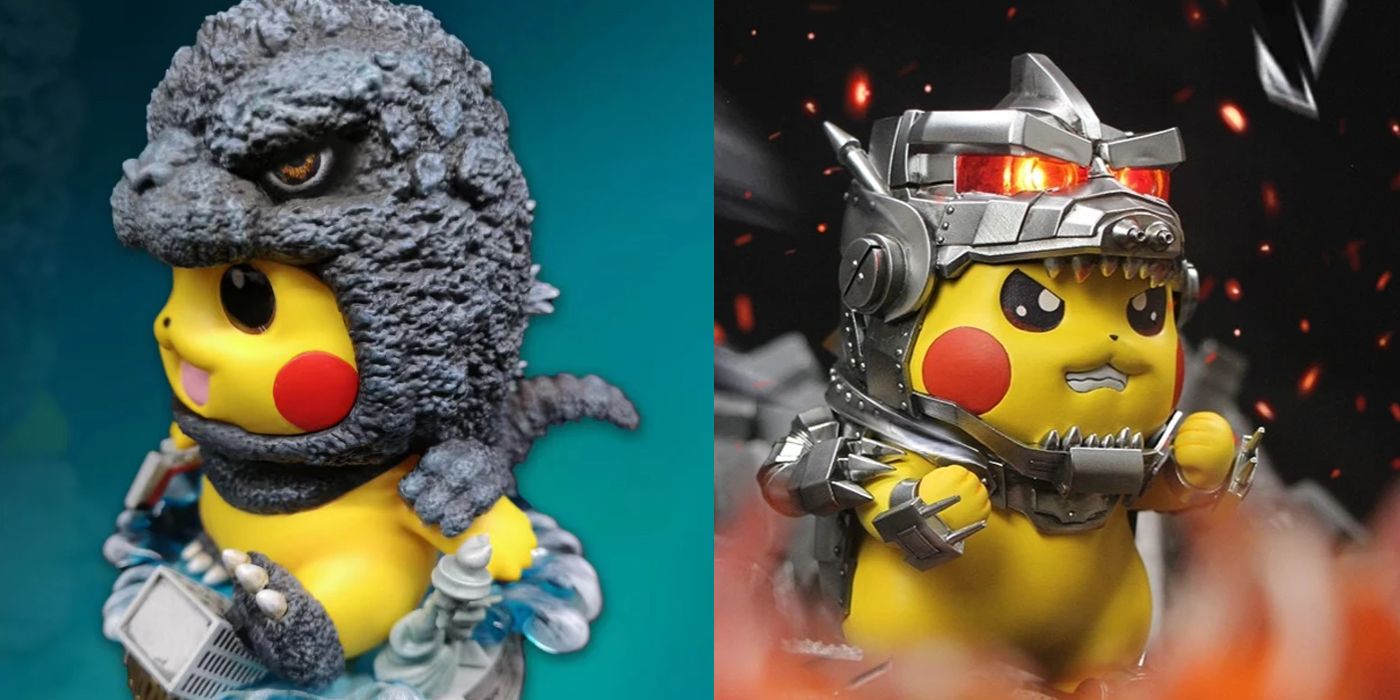 With Godzilla and Mechagodzilla confirmed to be some of Pikachu's upcoming cosplay, any Kaiju fan knows there are many more monsters worthy of the costume treatment. Hard Shell is already teasing the next three Kaiju and Pikachu crossovers with each taking on another famous enemy of Godzilla. The next one to come will be Ultraman, as shown through an illustrated Raichu in the blue, red, and white uniform. Following that, the next to appear seem to be Space Godzilla and King Ghidorah.
As Pokemon fans get ready to add a new flavor of Pikachu to their displays, the connection between Pikachu and other Kaiju isn't that unfounded. The big addition to Pokemon Sword and Shield was Dynamax Pokemon, a new transformation that added a giant scale to the series. During certain battles, trainers could unleash a new power to enlarge their Pokemon and sometimes even change them. Pikachu was one such Pokemon who transformed into its "chonkier" form when dynamaxing.
As exciting as this upcoming crossover between Pokemon and Godzilla is, it comes at a great time for both media icons. For Pokemon, 2021 marks the 25th anniversary since the original games launched in 1996. While not as big of a celebration for Godzilla, this year will see the legendary Kaiju battle an old rival as Godzilla vs. Kong releases this coming March.
MORE: Pokemon Introduces Real-Life Dynamax Band Toy
Source: FavorGK via Nintendo Soup