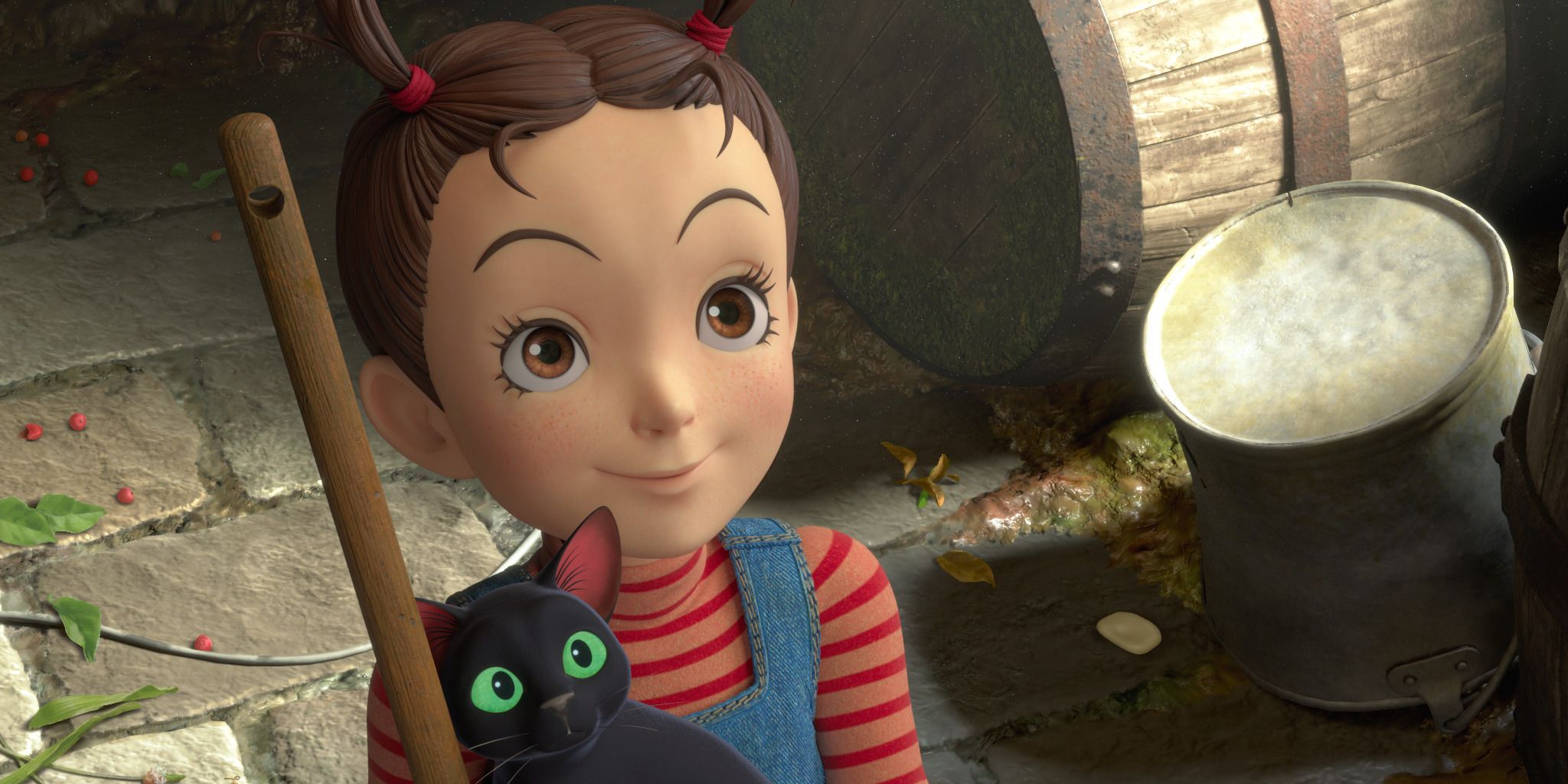 Studio Ghibli has released the first scene of their latest film Earwig and the Witch via their Twitter account. The scene matches the typical style expected from the famous studio, but this time the adventure is painted in computer animated images rather than the traditional style that fans mya be used to.
The film, which already premiered on December 30, 2020 in Japan, is based on a novel of the same name by author Diana Wynne Jones, and follows a young girl named Earwig who has grown up in an orphanage not knowing that her mother is a witch. The trailer shows a woman, presumed to be Earwig's mother, riding a motorcycle with her baby and leaving the child at an orphanage for reasons not known yet.
RELATED: 10 Anime You Need To Watch If You Like Yakuza
The English dubbed version of the film, which is the version shown in the trailer, also seems to have a very prestigious cast. It features Richard E. Grant, who earned an Academy Award nomination for his role in 2018's Can You Ever Forgive Me?, as well as Dan Stevens of Downton Abbey fame. Country singer Kacey Musgraves is also voicing Earwig's mother.
Earwig and the Witch stands out when compared to the rest of Studio Ghibli's catalogue because it is 3D computer animated as opposed to their normal, and highly praised, animation style. It's directed by Goro Miyazaki, son of Studio Ghibli founder Hayao Miyazaki, who says that the film was made with a primarily young group of staff and that he is the only person in Studio Ghibli who is an expert on this animation style. Goro Miyazaki previously directed two other films for his father's studio, Tales From Earthsea and From Up on Poppy Hill.
Though Earwig and the Witch already aired on TV in Japan at the end of last year Studio Ghibli films are generally very well received by critics as well as fans. Up until recently, Spirited Away held the position of being the top-grossing film of all time in Japan, so for one of their works to be so controversial is certainly rare and it will be interesting to see what the North American audience has to say.
Earwig and the Witch will play in select North American theaters on February 3 and will be available to stream on HBO Max on February 5.
MORE: Netflix Planning 'Tomb Raider' And 'Kong: Skull Island' Anime Series
Source: TwitterStudio Ghibli