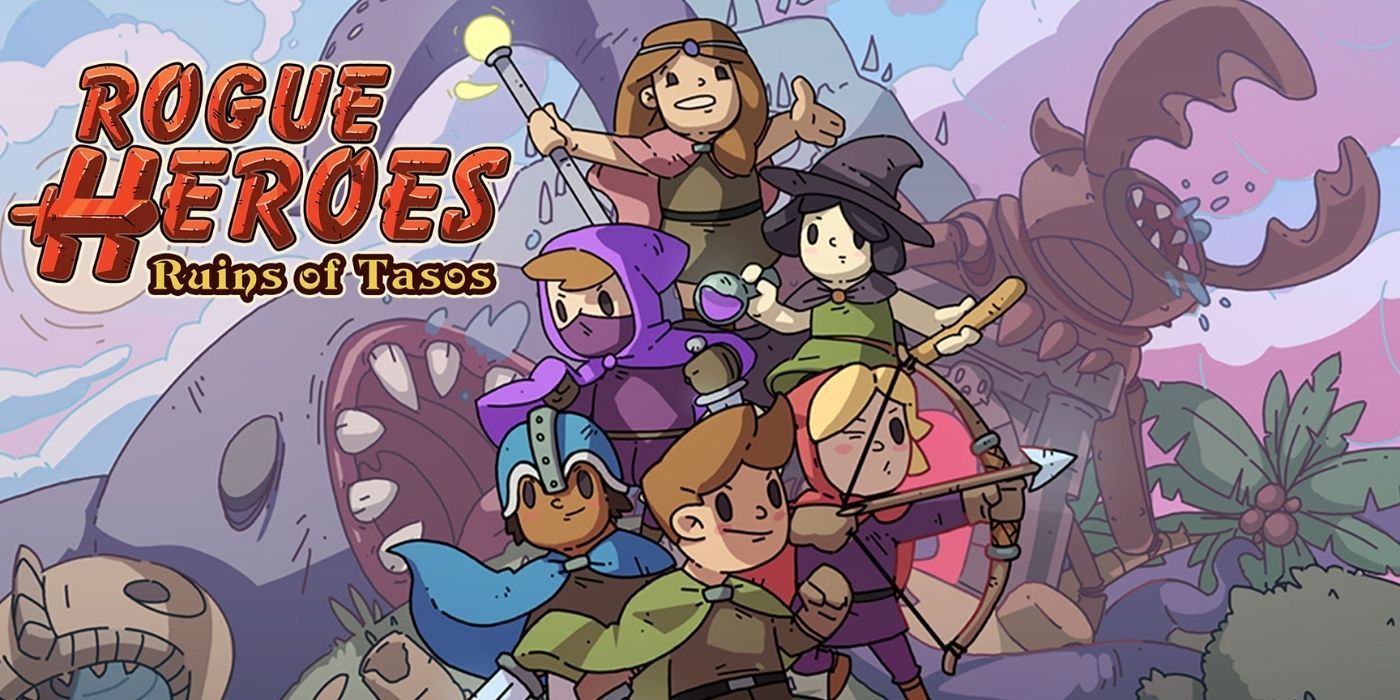 Nintendo's The Legend of Zelda series has been an immensely popular franchise on its own, but has also been a big inspiration for different games throughout the years. Even AAA games like Immortals Fenyx Rising get some inspiration from games like Breath of the Wild. The Zelda-inspired game Rogue Heroes: Ruins of Tasos gets an official release date, along with a new trailer.
Rogue Heroes: Ruins of Tasos is developed by Heliocentric Studios, a two-man indie studio run by Joshua Gump and Brandon Weatherbee. The game is being published with Team17, which has worked on titles like Moving Out, Monster Sanctuary, and Yooka-Laylee. While the game has actually been in early access for a while, early access is often a good way for developers to get feedback and better the game.
RELATED: Zelda-Inspired Blue Fire Gets Release Date and New Trailer
Complete with a new trailer, Rogue Heroes: Ruins of Tasos announced an official release for February 23, 2021. The top-down adventure game is reminiscent of A Link to the Past and Four Swords Adventures, and puts players in the sprawling world of Tasos. One to four players can explore four Great Dungeons and battle the Titans that threaten the world. The are nine different classes to choose from, each with their own abilities. The class options are Hero, Thief, Knight, Mage, Ranger, Witch, Pirate, Reaper, and the special pre-order bonus Bomber class.
While procedurally generated areas are a typical mechanic of roguelike games, the dungeons in Rogue Heroes: Ruins of Tasos seems to change based on how many players are in the game. More players in the game will increase the amount of enemies, dungeon rooms, and types of puzzles players encounter.
From what is presented in the trailer, it looks like Rogue Heroes will offer up a unique enough experience for players to enjoy. For anyone that wants to get their hands on the game before it officially launches, there is a demo for Rogue Heroes available on Steam and the Nintendo eShop. While the game might not be everyone's cup of tea, for any Zelda fan looking for a modern Tri Force Heroes, this might be something to look into.
Rogue Heroes: Ruins of Tasos releases on PC and Nintendo Switch on February 23, 2021.
MORE: 10 Best Nintendo Switch Adventure Games (That Aren't The Legend Of Zelda)
Source: Team17